Welcome to Alpha Housing's renting guide. This guide is made up of eight sections so you can read and refer to the most relevant for you.
 Step 1 – The advantages of renting
The fewer monthly outgoings, the flexibility …etc the list goes on! Find out about the benefits of renting in today's current market. These days, an increasing number of people are renting and the quality and range of rented accommodation is better than ever. Renting is usually cheaper than owning and bills are more predictable too, which is great news for those who prefer stable finances. And with fewer outgoings, you can save more.
Renting offers more flexibility than owning – you can move somewhere else relatively quickly – useful if you plan to move for a new job or are going away to study. Also, it's less hassle than being an owner as you won't need to pay for property maintenance – most of that will be done for you.
Step 2 – How to find a place to rent
First of all, think carefully about the type of property you'd like to rent and which best suits your lifestyle. For example, if you are only there during the week, a small place might do just fine. If security is important, then a ground-floor flat may be out. If you have a car, then a parking space is a must. Do you want furnished or unfurnished accommodation or would something that's just part-furnished be okay? Often it doesn't make much difference to the rent.
If it's furnished and you are sharing with others, do you trust them to look after the furniture – because you may lose some or all of your deposit to pay for damage even if they are responsible for it?
You can refer to suggest searches related to Hanoi Real Estate:
Hanoi Housing
Hanoi Real Estate Agent … etc
Other key questions to ask yourself:
Is a purpose-built shower essential or can you make do with a shower attachment in the bath?
What facilities are there for washing and drying clothes?
Does the property have all the appliances you need?
Do you need a garden?
Are you prepared to share with someone else – if so, could you share with a live-in landlord?
Where should I look?
It can be difficult to find good property to rent. Sifting through adverts in newspapers is hard work and the time from print to publication often means that by the time you see the ad, the property has long since been rented to someone else.
If you are prepared to share, you may be lucky and know someone who is looking for a flatmate. If you have an internet line, find out if it has a section that lists housing for rent. Many universities and colleges have an accommodation office, so if you are a student, find out what yours has to offer.
You could even qualify for a council or Housing Association property if you have sufficient points, are on the waiting list or have a specific need. Unfortunately, it can still be difficult to find good property to rent using these methods; so that is where Alpha comes in.
Using Alpha Housing
Alpha Housing offers a great way to find lots of properties that are available for rent right now.
There are over thousands of properties to rent on Alpha Housing, giving tenants access to a huge number of potential homes.
Most listings on Alpha Housing have additional information, such as extra photographs, virtual tours, and floor plans, so you can really get a good idea of what the property is like. To make your search easier, you can create an account to register on our website to receive useful information in your inbox of new listings that match your criteria.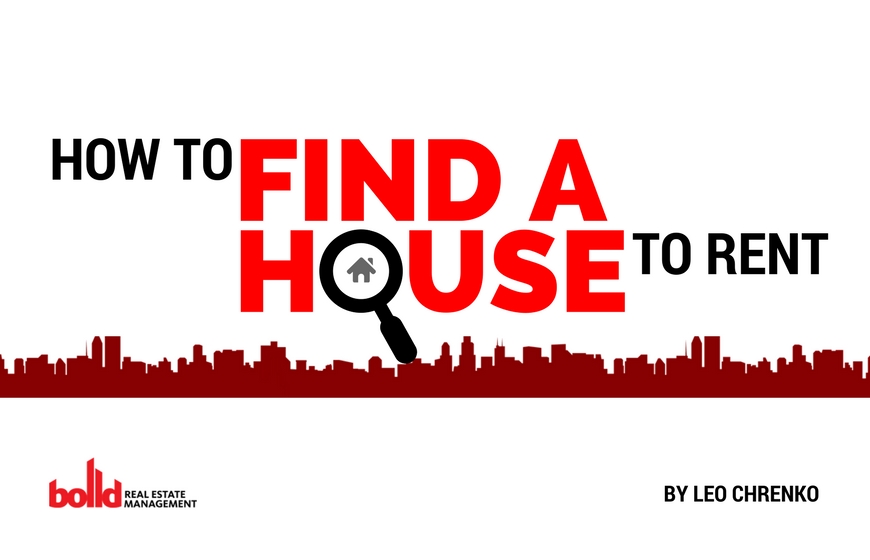 Step 3 – Renting privately or through an agent
Dealing directly with private landlords to find a property can be worrying…You'll have to meet a total stranger at a property and, of course, landlords are unregulated and don't need to be part of a professional trade body or trade association. Lettings agents offer greater peace of mind and security. Some belong to bodies such as the Association of Residential Letting Agents, which has a code of practice that members must subscribe.
Alpha Housing agents
Alpha Housing has a comprehensive list of properties to choose from that will make your search for rental property a lot easier. Alpha Housing agent will also have lots of useful information, including knowledge of what's planned for the area, council tax rates, and more.
Here are some tips to get the most out of Alpha Housing and Alpha Housing agent:
Using search / advanced search property on our website to find out suitable properties
Once you have found a property that interests you, contact the Alpha Housing member agent who is marketing the property to arrange a viewing. If it doesn't suit you, they will be able to help you find something else that does
Help your letting agent by telling them what sort of property you want and don't want!
Keep calling your agent or they may assume you've found somewhere
Ask the agent if you need to pay a reservation fee to hold the property (get a receipt for it) and ask what other charges the agency makes. Having an inventory done and for checking references.
Step 4 – What to look for on viewings
When you have decided on properties that you like, you or your agent can arrange a viewing of the property.
Make the most of this opportunity by:
Checking how well the property has been maintained – look at gutters, windows, roofs
Noting how much storage space there is
Checking to see how the place is heated and how well insulated it looks – this will affect your bills
Asking to see the gas safety certificate and operating instructions for electrical items. Are there enough sockets for your needs?
Finding out which furnishings will be in the property when you move in. Does it meet the fire safety regulations?
Running the taps, bath and shower, and flushing the toilet. Do they all work? Ask to be shown that the heating and hot water works – and that windows open
Asking yourself how secure it feels? Is there access from rear gardens and alleys? What are the locks like – many insurers require five-lever mortise locks on all entry doors and window locks
For flats, asking if you have your own secure post box. How clean are common areas – how often are they cleaned and by whom? How are any common grounds maintained? If there is a vehicle space, what's parked in it now – if there is a rust heap, ask when it will be cleared
Finding out how close the transport links are – is it an easy commute to work or university and how close are other amenities, shops, etc?
Visiting at different times to establish how safe/quiet the area is
Asking if road works are planned or new houses are going up nearby – this will add to the noise
Talking to existing tenants (if they are still there) and neighbors. Ask them what it's like to live there.
Ask tenants what the landlord is like
If the landlord will be looking after the management, asking if you can meet him.
Other things you may need to consider
What the schools are like – essential if you have kids
Do they allow pets?
Is smoking permitted on the property?
When is it available from and for how long?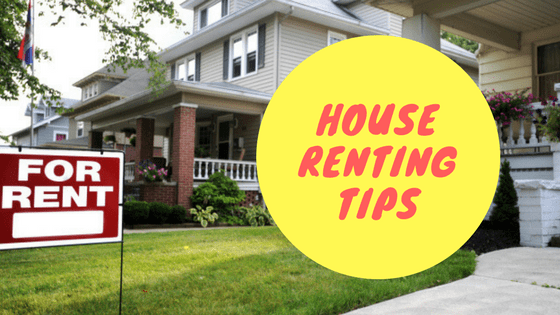 Step 5 – How to beat the crowd
Good places go fast, so here are our tips for getting ahead of the rest to secure the best property:
Send us your requirements, we will always update you as soon as relevant properties become available
Start viewing in good time. A lot of property to rent won't be available to move into for at least four weeks, or even longer where new let's are often agreed months in advance
Have a cash reservation fee ready (and get a receipt for it)
Have copies of visa and passport – the agent will need these for the reference check
Be ready to sign a tenancy application form
If you think you may need a guarantor, get this set up in good time (and check if the agent or landlord will accept one).
If you like the property, you may be asked to pay a reservation fee or holding deposit. Normally, you will lose this if you change your mind and decide not to take the property.
Step 6 – Budgeting and finances
Budget carefully – allow for council tax and the cost of all utilities, which you'll normally have to pay for. However, if it's a short-term let, the council tax and some utilities may be included in the rent. Once you think you have found somewhere you like, things to ask the agent are:
What bills (if any) are included in the rent? Are there any charges for the cleaning of communal areas etc?
How much is the deposit and when is the rent reviewed?
If you are on local housing allowance, will they consider you?
Will they accept guarantors?
Will there be a fixed term in the tenancy and, if so, for how long? Is the tenancy extendable after the fixed term has ended?
How many people have viewed it already and how long has it been on the market? If there is lots of property available to rent locally, you may be able to negotiate the rent down.
Step 7 – Understanding your rights and responsibilities as a tenant
Even before you start searching for Real Estate to rent, it's important to understand the legal aspects of being a tenant. When you become a tenant, you take on certain responsibilities in exchange for certain rights. Your tenancy agreement will typically be 3-5 pages long and very detailed. It lists your responsibilities so read it carefully. As a minimum, it will show:
The names of the landlord and tenant
How much the rent and deposit is
When the rent will be reviewed
The address for the landlord or agent who will be looking after the property.
The main things you must do are as follows:
Pay rent on time – normally one month in advance
Pay other bills. In most long-term lets, you'll be paying council tax, utilities (including water), TV license and telephone charges
Respect neighbors – so no making noise, putting rubbish in the wrong place or obstructing common areas
Look after the property.
The agent's job might be to market the property, arrange the signing of agreements and payment of the first period's rent and deposit. After that, you may find you are dealing directly with a landlord who will look after the management. However, most landlords tend to leave the management up to the letting agent. The good news is that you are not expected to maintain the building – that's the landlord's job. But you should behave in such a way that the building is properly cared for.
For example, you must:
Tell your landlord if you are going away for longer than 14 days – because this will affect his/her insurance policy
Keep the property secure at all times – so lock it when you go out and don't give keys to anyone else
Tell your landlord when things need fixing to avoid bigger problems later – e.g. a leaking pipe, if not maintained, could make a ceiling collapse
Do basic maintenance – e.g. change light bulbs and smoke alarm batteries.
Obviously, you must not engage in any illegal activity at the property and nor can you:
Alter the property in any way, including hanging anything on the walls or re-decorating without written permission from your landlord
Use the property as a business
Sub-let….unless, of course, the landlord says you can.
TENANCY TYPES:
Assured Shorthold tenancy
Most new tenancies today are Assured Shorthold Tenancies (AST) which is similar to Short Assured Tenancies by lease contact. These usually include a 'fixed term' of 6 or 12 months. Where there is no fixed term, the tenancy is called a 'periodic tenancy. Under an AST, as long as the terms of the tenancy have not been breached, the landlord cannot regain possession until after six months (or longer if the fixed term is longer) – unless you agree he or she can.
However, after the fixed term has ended (or six months if there was no fixed term), he or she can regain possession by giving you one/two months' notice in writing. So, as you can see, with an assured shorthold tenancy you don't have the security of tenure.
Periodic tenancy
If you want, you and the landlord can agree to extend the tenancy so it becomes what's called a periodic tenancy, without needing to issue a new agreement. This can also occur by both landlord and tenant not making any arrangements at the end of the term of the tenancy, resulting in the term automatically lapsing into a periodic tenancy.
On a periodic tenancy, if your landlord wanted the property back, he or she would still need to give you one / two months' notice. Or if you wanted to leave, you would need to give notice – which would be one / two month's notice
Assured tenancy
Another tenancy type is the Assured Tenancy (AT) – which is like an AST but it can only be ended by the landlord if you seriously breach the terms of the agreement. With an AT, the landlord cannot just give you notice to leave.
Rent Act
Another less common form of tenancy is the Rent Act tenancy – these old types of tenancy give tenants more security of tenure, but they are very rare nowadays. If you rent a room from a live-in landlord, you have very few rights and your stay can be ended without the landlord having to give two months' notice.
HERE ARE OUR OTHER TIPS FOR A TROUBLE-FREE TIME AS A TENANT:
Never enter into a tenancy unless there is a written tenancy agreement
Get the phone numbers and email of whoever will be looking after the property so you can contact them if something goes wrong
Keep a date record and a copy of all correspondence, including phone calls, and keep a copy of the agreement and inventory
Check the tenancy agreement for any unfair terms, e.g. a clause that allowed the landlord to come in at any time without giving notice would be unfair
If repairs need doing, be flexible and allow workmen to come into the property – but confirm how long work will take first
Don't sign up for a long, fixed-term tenancy agreement unless you really are sure you will stay that long – because if you leave early you'll probably have to pay until the end of the term
If you have a problem, talk to the landlord or agent – most will be pleased to help and keep good tenants
Where you are 'jointly and severally liable' with others for the rent, you can be pursued for the whole rent. So pick housemates you trust!
Deposits and inventories
In most cases, you'll be asked to pay a deposit. Get a receipt for it and carry out checks to make sure you are fully satisfied that your deposit is protected by a Tenancy Deposit Protection Scheme.
The deposit will usually be equal to around one month rent. You pay it to the landlord or agent and they can keep some or all of it if you cause damage to the property (beyond fair wear and tear)
The deposit is administered by the scheme throughout the tenancy and will be returned in full shortly after the end of the tenancy, providing the property is returned in the same condition as you found it at the start of the tenancy. Usually, no interest is paid on the deposit.
If at the end of the tenancy you feel that your deposit has been withheld unfairly, the local police can step in and sort out disputes with your landlord.
Here are our tips to help you get your deposit back and avoid disputes:
Get a detailed inventory done at the start and end of the tenancy, listing everything in the property and its state and condition
Be there when the inventory is being done. If that's not possible, then insist on seeing a copy and check it is correct. Tell the landlord or agent in writing if it's wrong
If the landlord or agent doesn't do an inventory, make one yourself as soon as you move in
Check and list everything carefully, look under carpets, on both sides of mattresses and note all damages, marks or scratches, as well as how clean everything is. Take photos where possible.
Sign and date the inventory and send a copy to the landlord or agent
Return the property and everything in it in the same condition at the end of the tenancy
Repeat the inventory process when you move out – again, take pictures and send them to the agent/landlord.
At the end of the tenancy, you will have to repair any damage you have caused and replace items that can not be made good or you can expect to be charged for them.
If the landlord removes anything from the property during the tenancy, ask for the landlord to sign notice to make confirmation it.
Your rights as a tenant
You have a right to quiet enjoyment of the property and your landlord must give at least 24 hours notice if they want to access it (except in an emergency). Most letting agents inspect a property quarterly to check everything is in order.
The landlord must also:
Ensure the property
Look after and pay for the cost of repairs to the structure and exterior, as well as electrical, heating, hot water and sanitary installations
Return the deposit at the end of a tenancy in full, or set out why deductions have been made from it
Only evict with a court order
Ensure all soft furnishings comply with the Furniture and Furnishings are fire safety compliant. Look for the fire safety label on all furnishings
Ensure that gas appliances, fittings and flues are safe for your use and that installation, maintenance and annual safety checks are carried out by a gas installer. They must give you a certificate called a 114 showing everything is safe
Ensure that electrics are safe, with operating instructions and safety notices supplied before a letting starts
'reasonable adjustments to accommodate tenants with disabilities.
Your landlord cannot:
Change locks without telling you or giving you a new set of keys
Cut off utilities
Interfere with your mail
Verbally or physically threaten you
Neglect the property.
Certain shared houses have to be licensed under special rules which also require that the property meets certain extra fire and electrical safety standards. Before you sign the tenancy agreements, you should:
Make sure you have visited the property and met the letting agent/landlord
Before you hand over any money to anyone make sure you have carried out due diligence to protect yourself against fraud
Carry out checks to make sure you are fully satisfied that your deposit is protected by a Tenancy Deposit Protection Scheme
Make sure you have seen the gas safety certificate and instructions for all electrical items
Be satisfied that all the furniture is safe
Have keys for all exit doors
Check the inventory carefully and note anything that has been missed or is incorrect – please re-read our section on 'Deposits and Inventories' carefully.
Step 8 – Things to do before moving in and out
Moving in day. Great, you are ready to move in. Here are some tips to make moving in the day as smooth as possible:
Use a good removal firm – seek recommendations from friends or use Alpha's removal quotes service which operates under a strict code of conduct.
Save time and cost by doing some of the packing yourself
Check out the best value utility contracts for your new property well in advance and read your meters on moving in day
Redirect post well beforehand
Prepare a standard letter to notify utility providers and anyone else who needs to know what your new address is
Take out contents insurance to protect your possessions
Set up your standing order to pay rent so it's in the landlord's account on time.
Moving out day
Before you move out, there are lots of things to do – many are just the opposite of what you should do on moving in day.
To make sure you get your deposit back, please re-read our section on 'Deposits and Inventories' carefully.
Here's our quick checklist:
Allow lots of time to clear everything out
Get large, bulky items, disposed of – some councils need up to a month's notice
Put furniture back in its original place
Thoroughly clean the property back to its condition when you moved in
Tidy gardens
Repair damage you've caused or replace items that cannot make good
Be there when the check-out inventory is being done.
If no inventory is undertaken, make one yourself, taking care item's everything and its state and condition. Take photos where possible. Sign and date the inventory and send it to the landlord or agent.
Keep receipts for cleaning and any items that you have had replaced
If the deposit is not returned or if you feel deductions are unfair, contact the administrator of your tenancy deposit scheme.