Expats when having found the affordable and suitable property that meets all of their requirements often slam into the difficulties regarding rental contract and other legal issues. To identify the problem and unleash the burden on renters, Alpha Housing is about to bring out elementary definitions of a rental contract so that expats can earn basic information before signing any agreement.
What is a rental contract and what does it include?
A rental contract in Vientam is a legal agreement between landlord and renter(s) in which the landlord agrees to rent out one property for a fixed rate to the renters, and both parties have to follow some terms which is set upon agreement to assure their rights. First thing first, both landlord and renter have to understand some quite-confusing terms in order to thoroughly comprehend the contract, including Premises, Deposit & Payment, Rights and Obligations, etc.
Premise: In this case, a Premise is understood as the property which is rented out by the landlord. For Hanoi housing market and other blanches of Ba Dinh and Nam Tu Liem District, the premise refers to apartment or house or villa, depending on which type expats are looking for.
Deposit & Payment: Deposit means a sum payable as a first installment on the rent of something or as a pledge for a contract. It's normally equal to one-month rent and should be paid back to the tenant when the contract is terminated
Rights and Obligations: Rights and Obligations are the things that both parties are entitled to and required to meet. They will be noted separately in the contract
Here you can look at one example of lease contract template:
Apartment for rent in Ba Dinh and what you should know
Apartment for rent in Ba Dinh has been one kind of accommodation for many expats working in Hanoi, Vietnam. This place is considered the new center of the city with the soaring development of numerous housing projects and international firms. Plus, Ba Dinh is also the destination of embassies, including Canada Embassy, Japan Embassy, etc., creating a new and vibrant community of Westerner and Japanese expats. With this community being formed, there are many stores, shops, bars and pubs served with different cultural themes.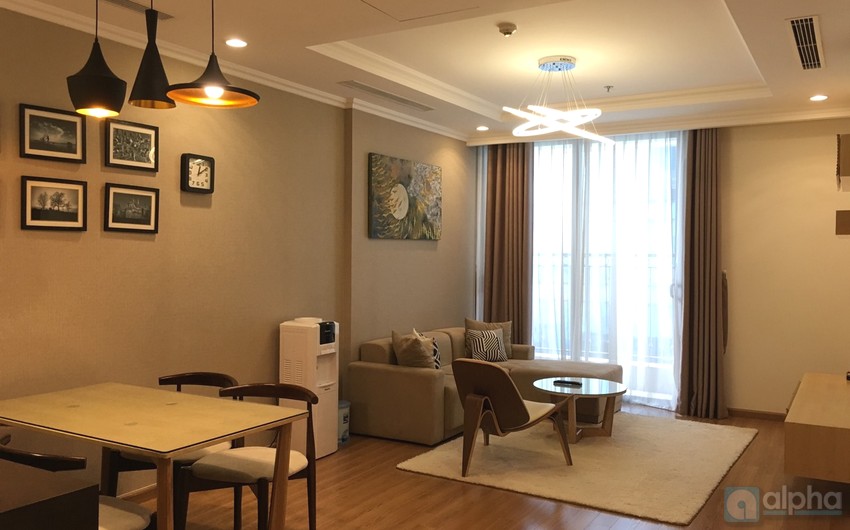 The Truc Bach area is often seen as one favored place for expats, as for the fact that it is very close to Truc Bach and West Lake. These two lakes give out a very sensational and soothing atmosphere for expats, which can help them relax after stressful working hours. Another famous destination for expats is on the Linh Lang and Phan Ke Binh Street. These streets have many modern and friendly apartment for rent buildings. The restaurants, pubs and coffee shops with bilingual staffs are also very diverse.
As Ba Dinh is a place with large area, many expats choose to have a pet when living here. For landlords, many of them don't except pets on the premises unless there is some kind of pet deposit or insurance. With this issue, tenants should ask for the real estate agent for advice because this added fee is quite tricky. If you come to Alphahousing for apartment for rent in Ba Dinh district, please be noted that our agents will do anything we can do to find you the perfect place.