Vinhomes Ocean Park Gia Lam has an area of ​​more than 420ha in Gia Lam, Hanoi. The project is inspired by the modern, world-class city of Singapore, providing an ideal living space with a system of utility services, green landscapes, parks and especially a large saltwater lake. 6.1ha, 24.5ha regulation lake, nowhere to be found.
Not only a world-class megacity, Vinhomes Ocean Park Villa creates a new City with Nature – Life and People with a new look and excitement, ready for new experiences. The idea that it's impossible is possible. The place adjacent to the vibrant street is the blue ocean. The place in the middle of the inner city is near the sea, next to the lake, is the corner of the bottom of the cloud. Where just one step is to relax under the fine sand and just one step to be happy with the dynamic rhythm of everyday life. Vinhomes Ocean Park – Hanoi real estate –Smart version of the City by the Lake Where the impossible becomes possible.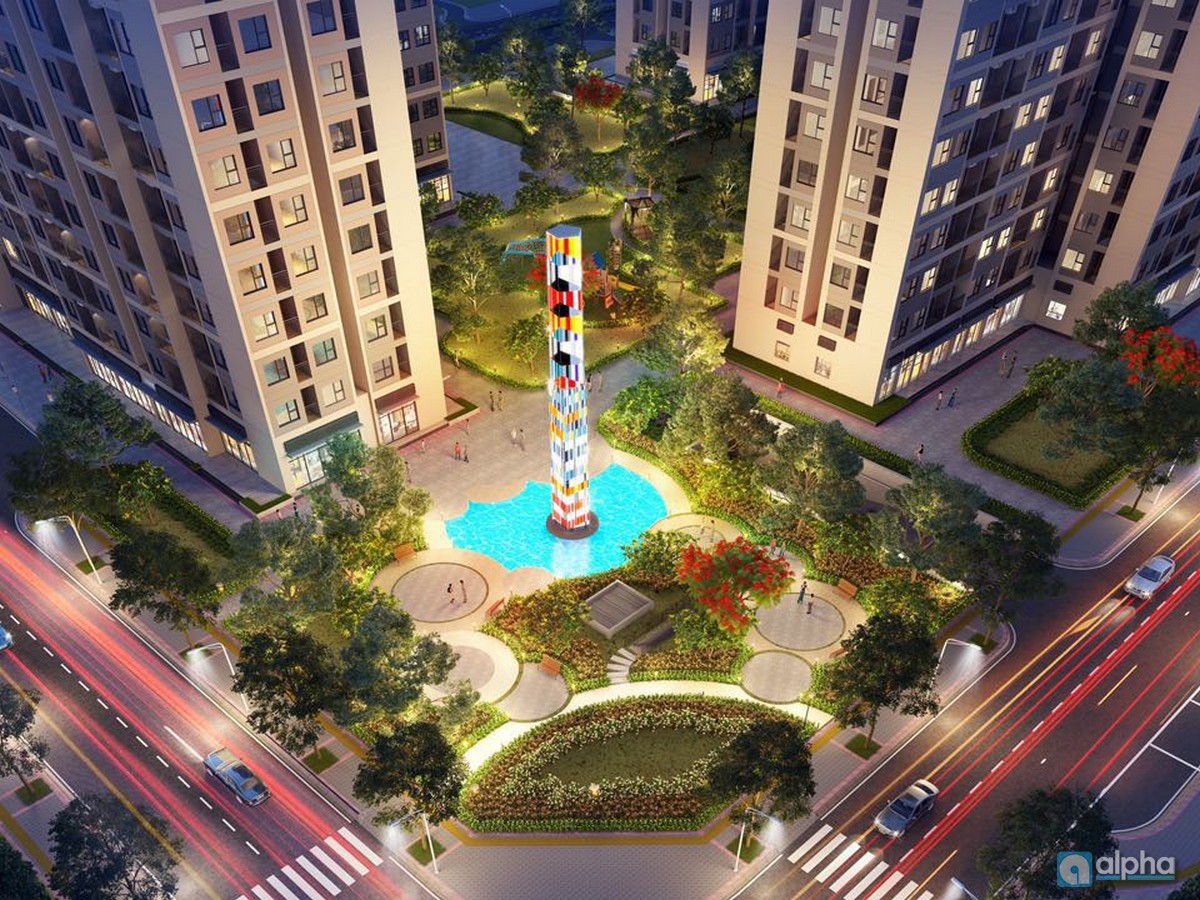 Position
Location of the eastern gateway of Hanoi capital. The place inherits all the preeminent advantages of traffic when it is sandwiched between 2 roads 5A and 5B, easily connecting to key routes of the city and neighboring provinces:
20 minutes to the center of the capital: Hoan Kiem Lake, Old Quarter, Hanoi Railway Station,
15 minutes to Vinh Tuy Bridge
04 minutes to Thanh Tri bridge
Metro Station No. 8 – Urban railway line No. 8 according to the city plan is located at the project
Direct connection with national highway 5B
Near major schools such as: Agriculture, Business and Technology,…
Near big commercial centers such as Big C, AEON Mall, Time City…
Near hospitals such as: Duc Giang General Hospital, Gia Lam General Hospital, ….
Owning arterial traffic routes, along with a modern highway system linking to neighboring provinces in the region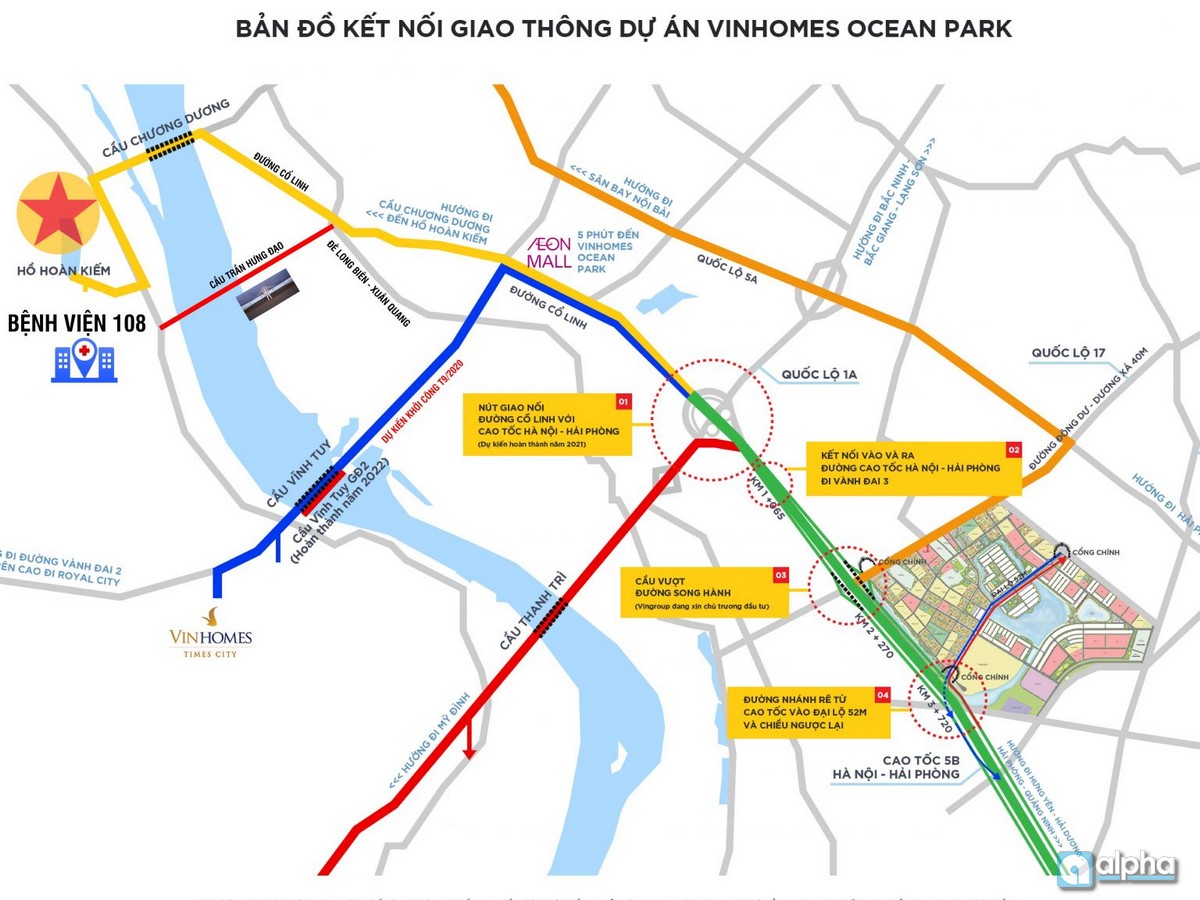 MAIN PRODUCTS AT VINHOMES OCEAN PARK
APARTMENT
66 apartment buildings at Vinhomes Ocean Park are divided into 3 main product lines: Vinhomes Sapphire, Vinhomes Ruby and Vinhomes Diamond with an area of ​​28-106m2 respectively from Studio apartments, 1 bedroom, 2 bedrooms and 3 bedrooms, respectively. .
Studio apartment (28 – 36 m2) price from 4 to 7 million VND/month
1 bedroom apartment (42 – 48 m2) price from 5 – 10 million VND/month
2 bedroom apartment (54 – 64 m2) priced from 10 – 15 million VND/month
3-bedroom apartment (74 – 98 m2) priced from 13-25 million VND/month
VILLA
The Vinhomes Ocean Park villa area is located close to the lake area, towards the central area of the project, towards the green living space, ensuring a prosperous life for the owner. Villa areas include "Pearl", "Starfish", "Coral" and "Hai Au".
Single: 250-400m2 price from 40 million VND/month
Duplex: Land area: 124.5m2- 133m2-150m2-165m2 price from 35 million VND/month
Accurate villa rental quotes for rental villas in Hanoi, in-depth project consulting. 0934 363 998
ADJACENT
The adjacent area of Vinhomes Ocean Park is located in Hai Au, Sao Bien, Pearl subdivisions with standards reserved for owners who like to enjoy a peaceful, quiet, isolated life, easily enjoying the living space in Beside the natural landscape, lake,…
Land area: 66m2-70m2-90m2-100m2-120m2
Price from 30 million VND/month
SHOPHOUSE
Shophouse Vinhomes Ocean Park is one of the areas that investors are especially interested in because it is the most attractive investment real estate product today, especially when located in a large-scale urban complex such as: Vinhomes Ocean Park with 420ha.
Land area: 66m2- 133m2 price from 40 million VND/month
VINHOMES OCEAN PARK UTILITY SERVICE SYSTEM
With a scale of 420 hectares, and construction density of only nearly 19%, Vinhomes Ocean Park spends up to 117 hectares for green space, water surface to create great utilities such as lake, gym, BBQ park. These are also "giant green lungs" that regenerate positive energy for residents every day. Besides, towards optimal comfort and convenience, VinCity Ocean Park is planned with a closed utility system to meet all the needs of residents.
Sea and lake with salt water 6.1 ha; The central big lake is 24.5 ha; 117 hectares of trees, water surface
Landscaped garden and walkway with more than 60 huts to relax and enjoy the scenery
Outdoor Gym Park with more than 700 exercise machines
150 diverse sports fields: Tennis, badminton, football, basketball, volleyball…
8 resort-style indoor and outdoor swimming pools
60 children's playgrounds and a series of stadiums, nourishing lawns
6 BBQ parks with 100 barbecue spots
VinSchool system, VinUni . university
Vincom Shopping Center, busy commercial and service streets
System of hospitals and clinics VinMec
Not only a world-class megacity, Vinhomes Ocean Park creates a new City with Nature – Life and People with a new look and excitement, ready for imaginative experiences. impossible but possible.