Now you have been staying in Hanoi for a while and you want your family to come to this lovely place to live with you. The problem is even if you are living in a private house and familiar with everything around, your family may not feel the same way.
To be honest, for a man living in Hanoi for nearly 30 years, I would like to recommend you a better option: Apartment. And I am happy to show you the reasons why you should choose an apartment for rent in hanoi for you your family too.
1. The structure 
The first reason to choose an apartment over a private house for your family is its structure. An apartment has just one floor consisting of four to five rooms connected to each other. This will bring a warmer atmosphere to the family staying. I don't think anyone will like living in a 4-5 floor house and each person will stay in his/her room all day without talking to each other.
A big living room and a fully furnished kitchen are mandatory for a family and an apartment usually has them already built that way. Furniture for an apartment is easier to set up, because of the structure too. You just have to book the elevator with the building manager for one day and it's good to go.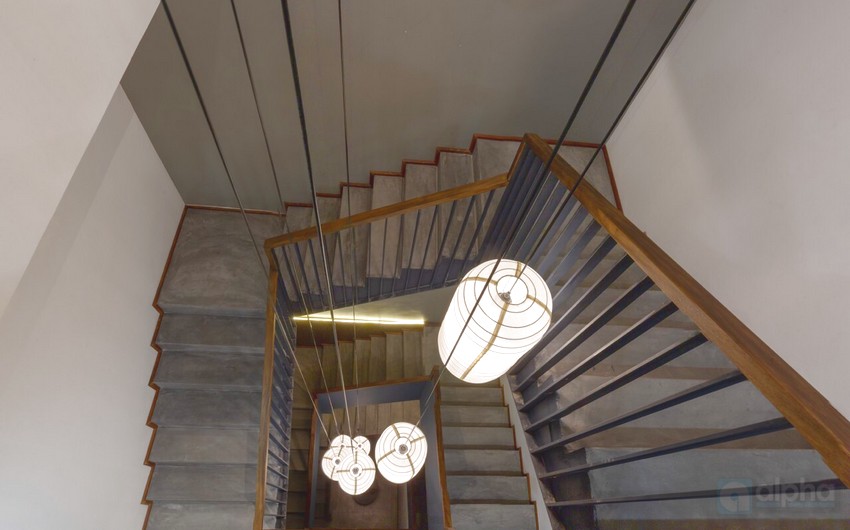 2. The security
Safety for the family is always one of the most important things. An apartment, fortunately, prevails nowadays because of having a security guard team. They also check everyone who has the intention to enter the building without permission.
For big and luxurious buildings, the security is even tighter, sometimes to the point of being annoying but it is, I must say, mandatory if you live with your family (safety matters, always). A little bit inconvenient if you want your friends to come over, however.
You don't have to worry about getting your cars/motorbikes checked regularly, and losing them is almost impossible. But that can happen, and it still happens every day if you live in a private house.
There will be also patrons checking the building on a daily basis, to make sure everything is in good condition. Modern and newly built buildings also have a fire alarm system installed in every hallway, so one less thing to concern. However, no pets allowed, and this may be a minus if you are a dog/cat lover.
3. The environment service
This is a big part that differentiates apartments from private houses. If you are familiar with living in a private house, you should know at this point that trash disposal is really inconvenient. The trash collectors come at a fixed time every day to collect your big bags of trash. You have to carry them all the way to the trash collector if your house, unfortunately, locates on a narrow alley.
However, an apartment has a different method to deal with it. There will be a pretty big hole, connected with a long tunnel, covered by a thick metal door so you can just throw your trash there and don't have to worry about anything after. It is cleaner and easier to use.
One more important thing is if you live in an apartment building, there will be always a team of cleaners working all day to keep everything…clean (of course). The great news is you can also hire them privately to clean your house for a small fee, once or twice a week.
4. And other extra services
Extra services are always a big plus when staying in an apartment, especially in a luxurious one. I would recommend going on the website: aphahousing.vn to search for areas with extra services. And at this point, you may ask: What is so tempting about it?
Trust me, those services are really attractive and convenient: minimart, swimming pool, tennis court, children's playground, and school, sometimes even a mini hospital for the residents and so on. You don't have to go far to find what you need, they are just around the corner, literally.
Today attracting more people to live in an apartment is the main purpose for the real estate investors. That's why they often offer competitive and reasonable prices to the residents, so it won't cost you too much for extra services.
Even for food, beverage, and alike services, you can just ask for the delivery to your room, and they will be happy to do so. Living in a private house may include this, but if your location is somehow hard to reach, the delivery will take longer than usual.
If you need to find a rental apartment, please contact us:
Hotline: 0934 363 998
Fanpage: https://www.facebook.com/alphahousingvn
Google Maps: https://g.page/alphahousing