Are you an expat moving to Hanoi to settle your life or career? It is undoubtedly that the first thing in your mind is to find good accommodation when you step into a new country. Hanoi rental housing market will offer you a wide range of housing options for your choice. However, before making a decision, equip yourself with some understandings about house renting in Hanoi. And now here we go:
1. Types of the house for rent in Hanoi
Hanoi is an urban city and therefore, the housing structure is different from that of a rural city. Urban housing is constructed with modern materials such as concrete, steel and glass. There are several common types of housing in Hanoi.
Rowhouse/street house: This is a kind of accommodation structured with multi-stories. Normally, its length is much longer than its width. This accommodation faces a street and most of the row houses share the common infrastructure characteristics and stand next to each other to create a continuous block. The ground level and first floor can be used as a shop or office, leaving the higher floors as a living area.
Detached/private house: This is a free-standing and independent structure on a plot of land. Houses of this kind are usually constructed with their own driveway, surrounding garden and boundary fence. At least three facades of the house open to the environment surrounding.
Villa: A villa can be similar to a house in that it can resemble a standard and single-family home. However, a villa is also known for being luxurious with a larger garden, hotel-like services and amenities. As such, a villa is an ideal destination for people who love privacy for their vacation but do not want to stay in a hotel.
Apartment: This is a high storied accommodation constructed with pathways, staircases and an infrastructure system used by many families or occupants. An apartment can be either serviced or normal. Serviced apartments are furnished, offering amenities such as mini supermarkets, gyms and restaurants. Normal apartments do not have these amenities.
These housing types can be fully furnished, partially furnished or unfurnished. They can range from cheap, medium to high rate and are located around Hanoi in such districts as Tay Ho, Hoan Kiem, Dong Da, and Hai Ba Trung, to name but a few.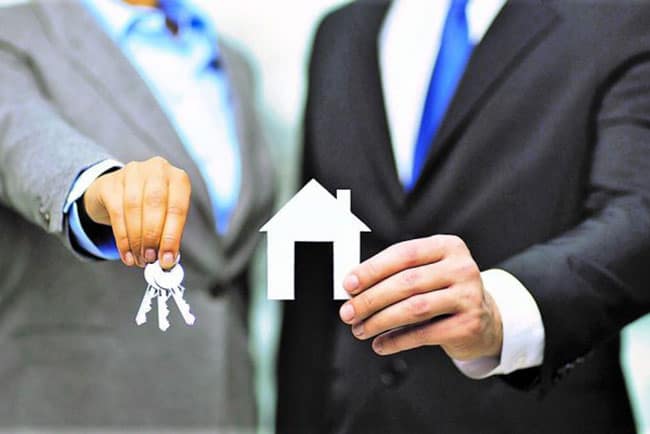 2. Types of price
The rental will be dependent on many factors, but not limited to, housing types, location, status and the renting term. The rental, in general, will range from hundreds to thousands of dollars.
Below is the estimated price:
Houses: Between US$800 and US$3,000 a month.
Serviced apartments: Between US$1,200 and US$5,000 a month.
Normal apartments: Between US$500 and US$1,200 a month.
Room: Between US$350 to US$800 a month.
Please note that these prices are just estimation ONLY. They can fluctuate upon market events and vary from district to district.
3. Finding information and avoiding scam or fake information
Information on renting a house in Hanoi can be fairly easy to find but which information is reliable and where to look for it to avoid scams or fake information are matters of concern. Here are some suggestions for you:
Look for rental listing websites to contact housing/real estate agents to meet them in person. You can try websites like alphahousing.vn.
Look for rental advertisement section of online community newspapers: Vietnam News: vietnamnews.vnagency.com.vn ; VnEconomy: news.vneconomy.vn; Vietnam Investment Review: vir.com.vn; Thanh Niên: thanhniennews.com.
Consult with friends or co-workers: You can contact with expat community in Hanoi through Facebook groups like Hanoi Massive on https://www.facebook.com/groups/hanoi.rent.room.house.apartment.flat.accommodation or Hanoi Comrades on https://www.facebook.com/groups/581773388574145/
Avoid contacting realtors that you do not trust or you do not know well.
Among numerous websites on house renting, Alpha Housing is one of the best websites of this kind that you can easily find online. Alphahousing.vn is developed to provide services for all housing requirements (residential leasing, commercial leasing or industrial leasing). At Alpha Housing, you will be provided with the most updating database of house rentals in most districts in Hanoi from cheap to high rates to serve your requirements.
Just click on "Location", Status", "Types", "Min Beds" and "Min Baths", you can go to the full content of the accommodation you want. You can also give a call to the agent. They will help you to quickly find your ideal home and negotiate on your behalf to get you the best deal.
4. Preparation before moving to Hanoi
Before moving to Hanoi from your home country, there are many things you should be aware of. Here are some of the key things you should keep in mind.
Take care of your visa and passport seriously: Do not leave your visa without missing information. Double-check all of your information. Be very respectful to the immigration officers. Get stamped. More information about Vietnam Visa at vietnam-visa.com
Passport must be valid for six months after your arrival in Vietnam or you will be denied entry.
Know the traffic: Crossing the busy streets can be the whole thing but do not get shocked. Keep going slowly so that drivers can have time to swerve you.
Know dressing culture: Vietnamese dress conservatively so dresses well when visiting pagodas (No shorts, singlets, short skirts or dresses).
The currency is confusing: The currency is "dong," and there are a lot of zeros to translate. Memorize the currency by color and do not confuse between 500,000 dongs and 200,000 dongs.
Keep things safe: Keep an eye on your belongings and be aware of your surroundings. Do not wear a lot of jewelry.
Know how to bargain: Ask the price of goods and services before buying because sellers may cheat you, pretending you've accepted a higher price or giving you back less change.
Are you now more confident in finding accommodation in Hanoi? For myself, I have drawn something from this writing as tips and hope you can make use of them. Let me know in the comments your and your friends' ideas.