ENJOY OR TRAVELERS FROM FIRST LOOK
Spreading over an area of ​​186.3 hectares, Starlake is an urban area that is masterly planned and designed based on the experience and ideas of the famous Starlake real estate development company from Korea, Daewoo E&C, creating a harmonious combination between architectural elements and elements respecting the natural environment.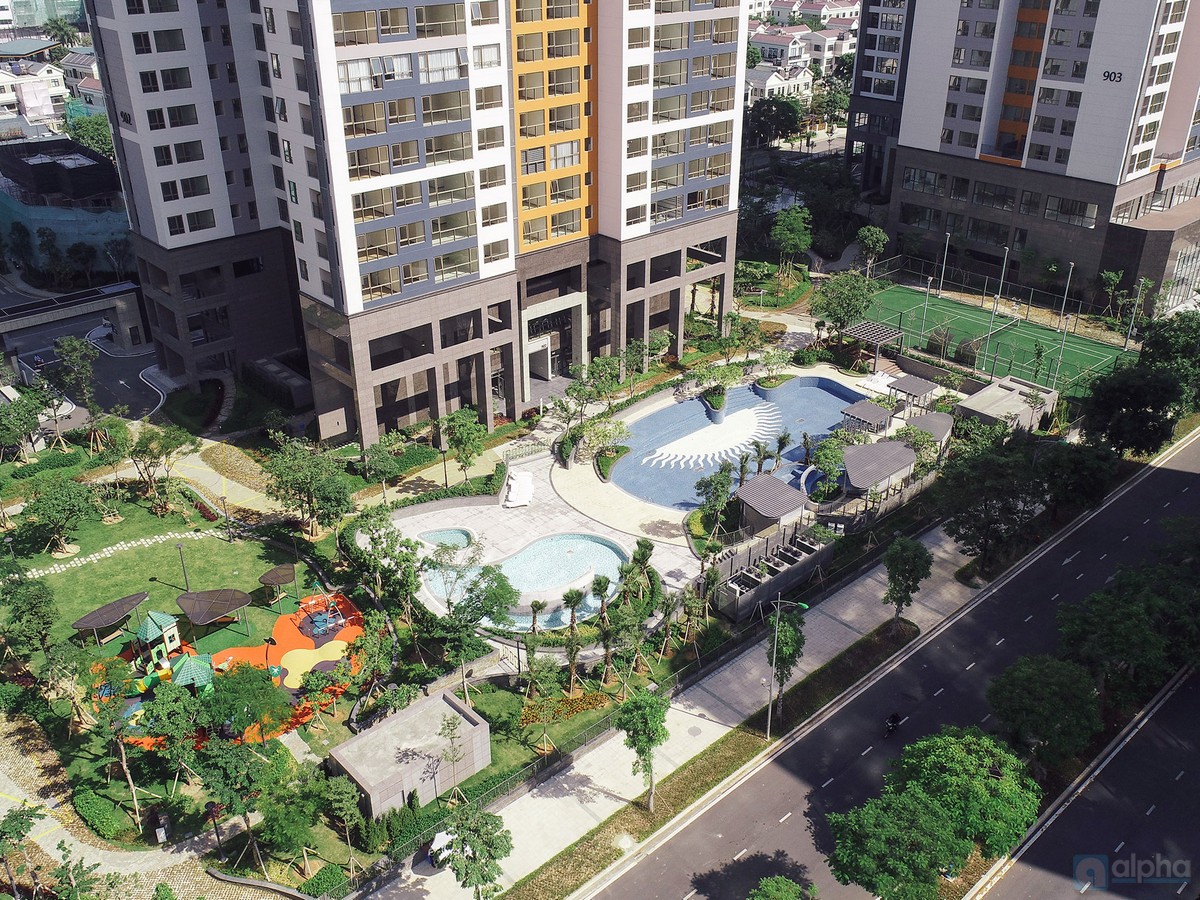 Starlake formed a perfect new living environment: a comfortable and beautiful home for a happy home. Areas for community activities such as meeting friends and relatives, office buildings, educational centers, high-class hotels and modern commercial areas. Besides, there is a poetic landscape with sparkling lakes and green parks.
Located in Starlake Urban Area, Starlake apartment complex includes 603 luxury apartments in three 24-story towers. Inspired by the famous Korean design style combined with Vietnamese culture, the Starlake apartment complex offers a place of luxury mixed with peace in a masterpiece picture arranged in the heart of the capital. Starlake apartment complex is an ideal destination to live, work, study and play, where modern beauty blends with the serenity of nature in the heart of Hanoi.
"GOLDEN" LOCATION IN THE MIDDLE OF HANOI CITY
Starlake apartment complex owns a strategic location connecting with West Lake space, the most favorable location of Hanoi and a place where spiritual energy gathers, auspicious land to live in. Only 5 minutes walk from Hoang Quoc Viet Street and 10 minutes to West Lake.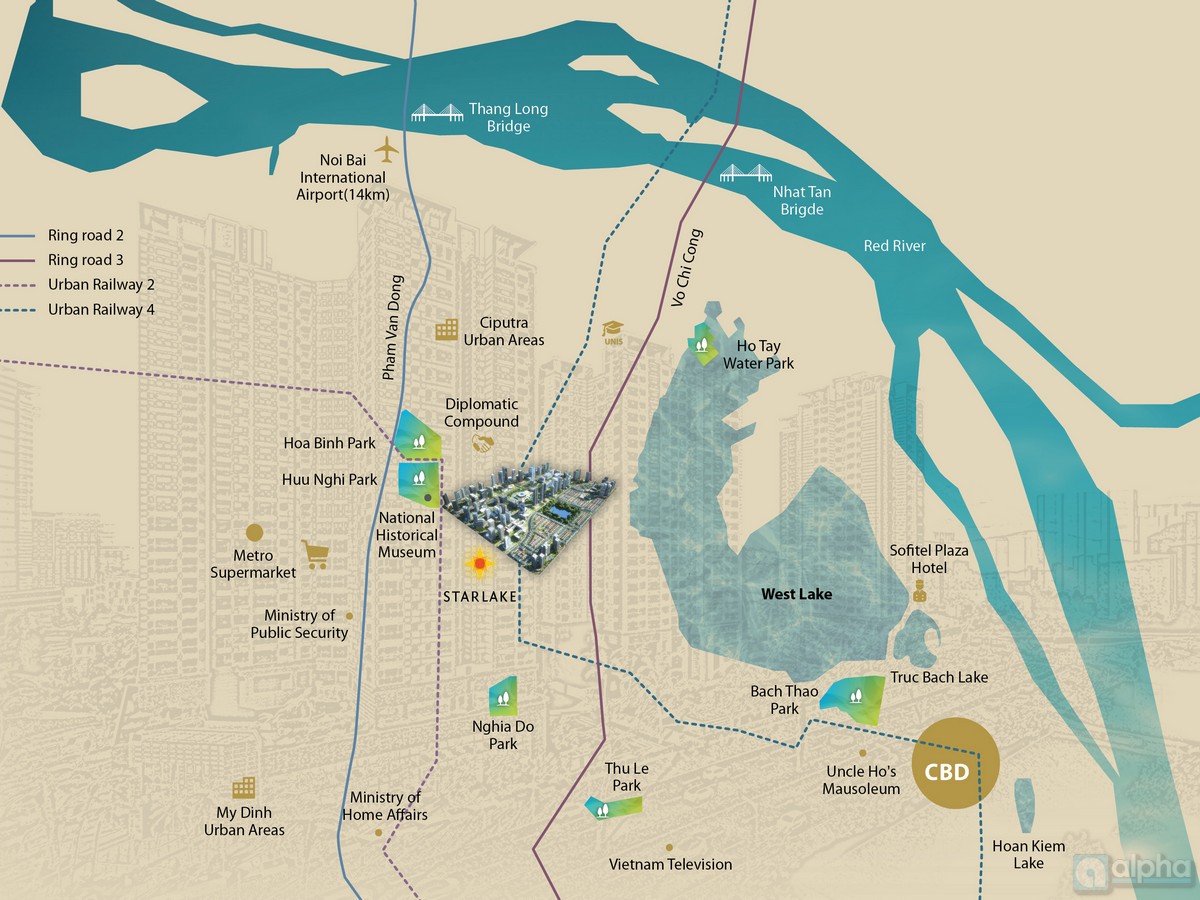 Starlake is directly connected to the city's modern transport infrastructure: only 25 minutes to Noi Bai international airport, 20 minutes to the center of Hanoi and other administrative centers. Located in the new administrative center of the capital, where 8 Ministries and Government agencies are headquartered, and right next to the super-luxury Starlake villa area, the Starlake apartment complex is where you can find great value. new life between the convergence of cultural, economic and administrative activities
HIGHLIGHTS
Entire interior with typical Korean luxury style (wardrobe, kitchen cabinet, dressing table system including cabinet and chalkboard)
A furnished apartment can be ready for foreigners to rent with the standard plan and offers good investment value
It is the optimization of apartment space according to LDK style standards from Korea (LDK: Living room – Dining – Connected kitchen)
Ceiling height from 2.7 to 2.9m: higher than the Presidential rooms of 5-star hotels and serviced apartments to suit the hot and humid climate in Hanoi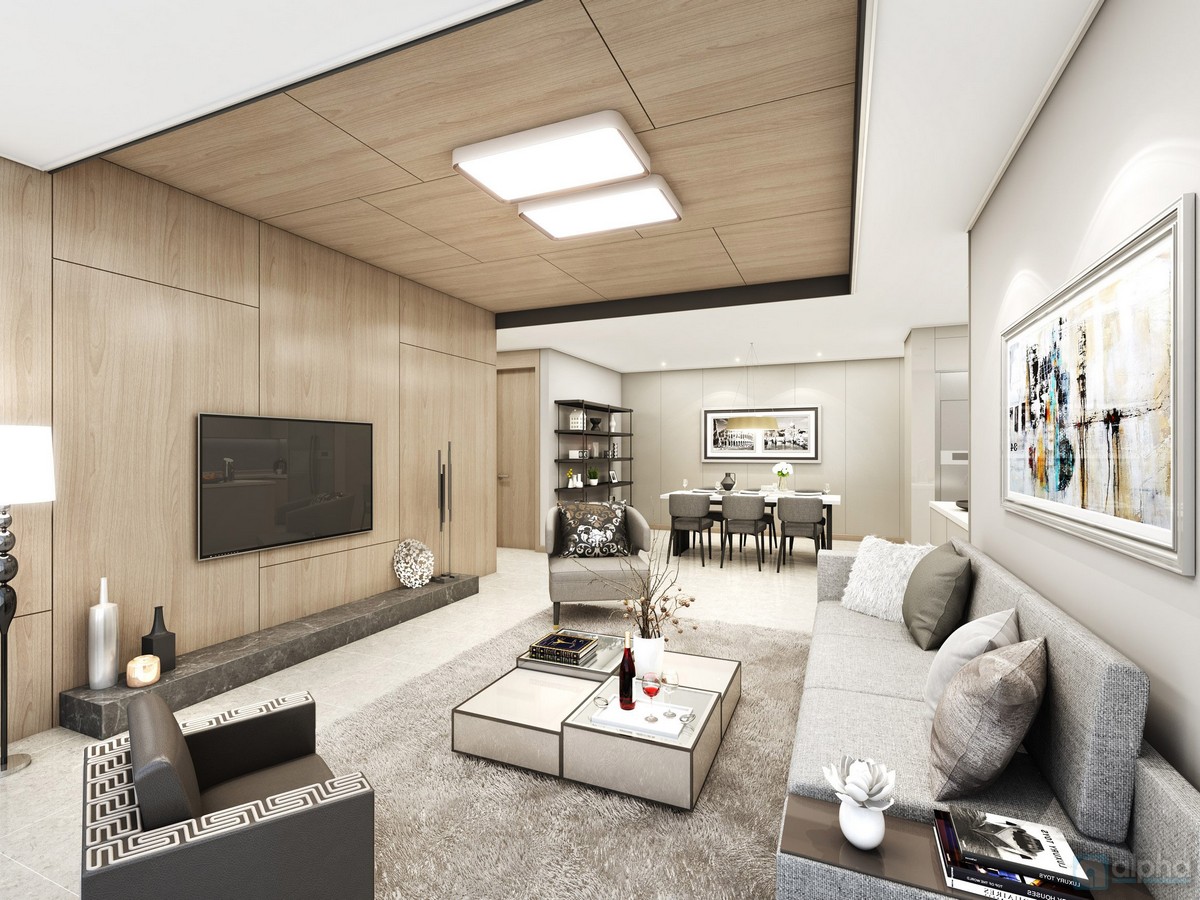 Two-way air conditioning system (No dust, no noise and easy to maintain ductwork)
The lobby is leveled compared to the living room (to ensure hygiene) and is equipped with a shoe cabinet
Finishing the decorative wall available in the living room
Wardrobe with the hanging system in Master bedroom and other bedrooms
Chalkboard and dressing table in the master bedroom
The warehouse room (only for type K) includes a storage system
Insect nets installed with all windows (Thrawn frame nets)
Laminate flooring imported directly from Korea (sustainable in hot, cold, dry or humid climates)
Smart drying racks used by control in the balcony
Insulated PVC window system saves energy, minimizes deformation due to temperature difference between inside and outside, smooth sliding and opening, optimal sound insulation compared to metal doors
LOCATION AND TRAFFIC
Located on the West side of West Lake, residents can enjoy Excellent Air Quality and Minimal Traffic
Good access to Hoan Kiem, Lotte Department Store, Keangnam Landmark 72 and the main utilities of the City
Especially, only 10 minutes to Toyota/ Honda/ Panasonic/ Yamaha/ Canon factories, 15 minutes to Noi Bai airport, 30 minutes to Samsung Bac Ninh factory
Stations of urban railway line 2, line 4
The road connecting Vo Chi Cong – Pham Van Dong has a cross-section of 60m wide open to traffic in 2018
The road connecting Ngoai Giao Doan area and Hoang Quoc Viet is 50m wide and will be open to traffic in 2018