Heritage West Lake Project is the first super-luxury Business Class apartment that Capitaland Vietnam has built and developed in Hanoi. Each apartment will be individually designed to honor the class values of the owners of this very special West Lake house.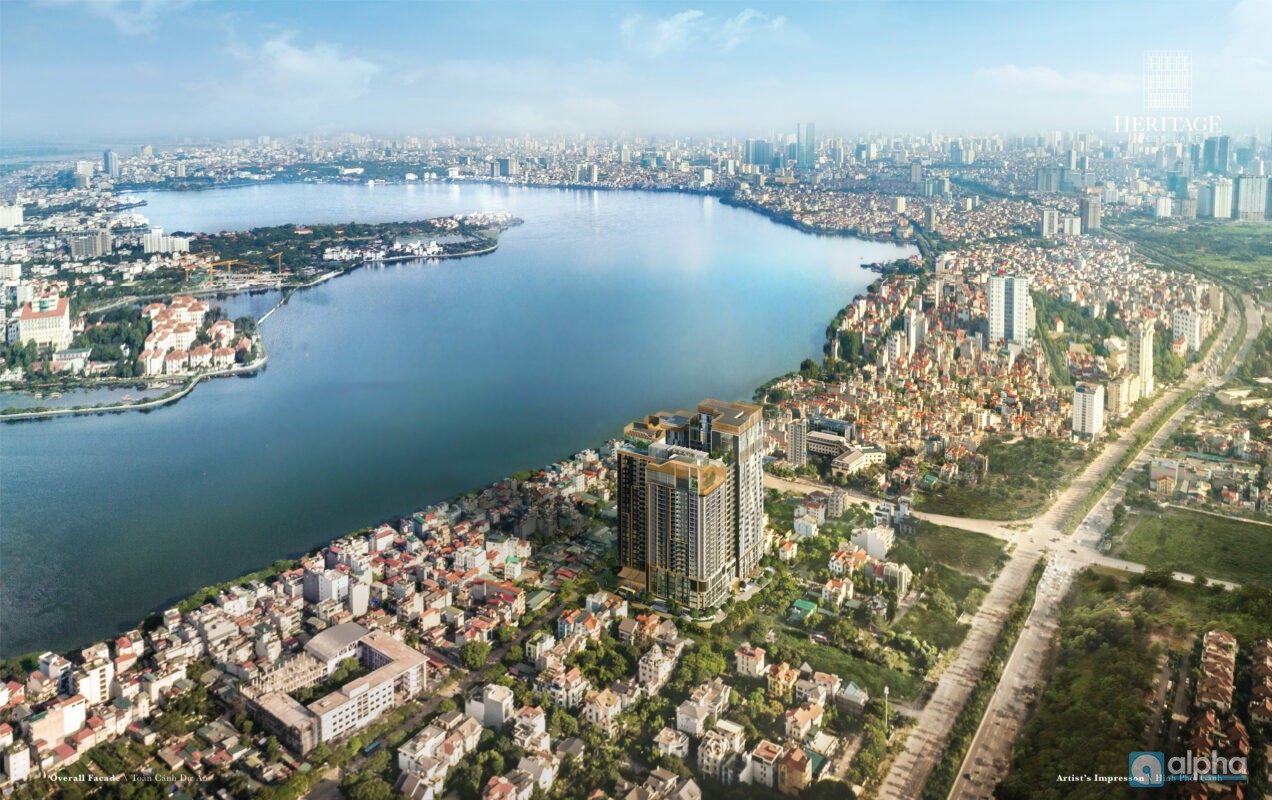 Heritage West Lake Apartment is the result of cooperation between the giant Singapore- Capitaland and Hien Duc Joint Stock Company (Hien Duc Group). The project inherits the delicate beauty and the most luxurious of the thousand-year-old capital of Hanoi, Van Hien, providing the market with 173 luxury apartments and a high-class utility system.
The most unique feature is honoring the people of Ha Thanh land expressed through the design of every detail. Each apartment at Heritage West Lake has a view of West Lake, a view of Sword Lake – Old Town or Red River – Noi Bai airport. Especially with high-rise Penthouse apartments, house owners will enjoy the entire 180-degree view covering half of Ha Thanh.
HERITAGE WEST LAKE PROJECT OVERVIEW
Total construction area: 8,970m2
Total building floors: 25 floating floors
Total number of basements: 4 basements
Total building height: 120 meters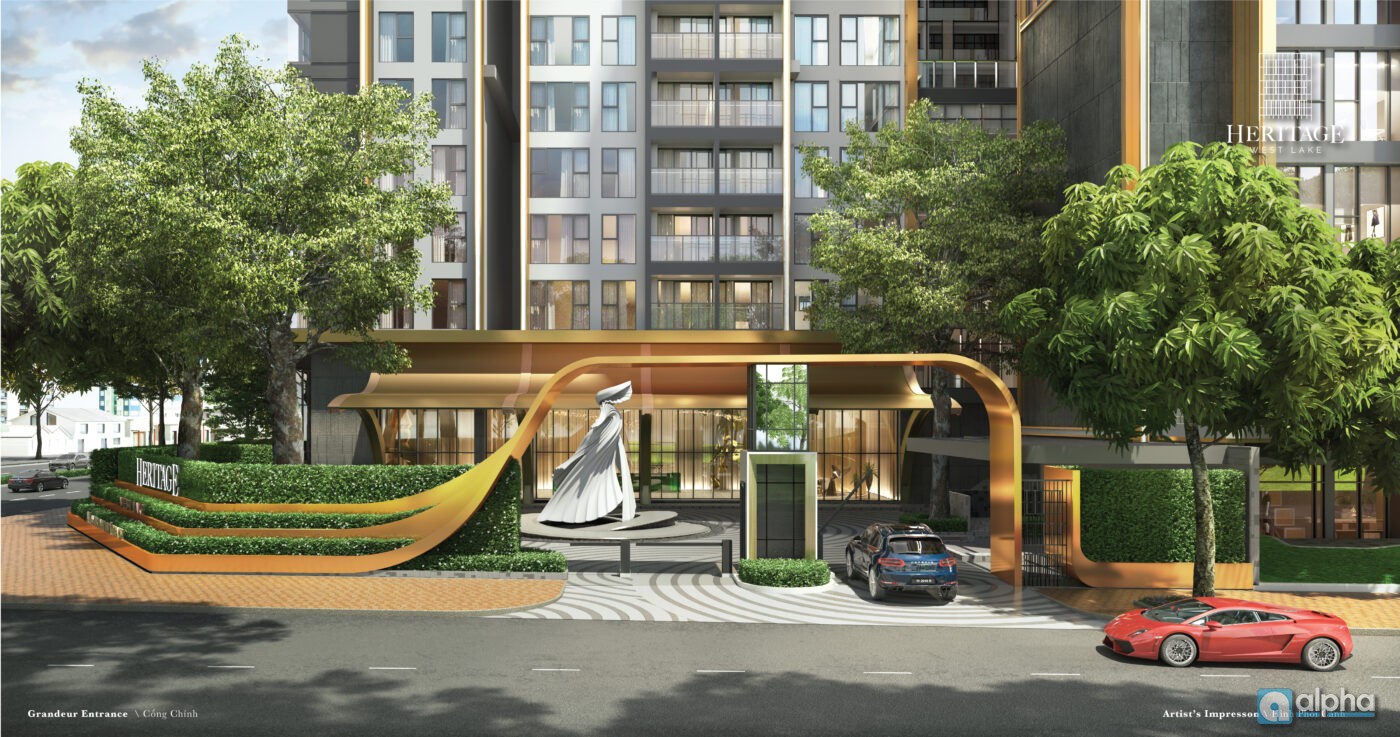 Business Class Apartments: 173 apartments managed and operated by The Ascott Limited
6-star serviced apartment : 207 Somerset Regency Hanoi branded apartments
Office complex, Grade A+ office for lease… Complex of commercial and entertainment centers….
Official apartment sales/rental distribution by: Alpha Housing https://alphahousing.vn/
UNIQUE LOCATION
Capitaland's West Lake project is located on the front of Lac Long Quan street, inheriting the view that embraces the entire vast West Lake. With the project name meaning: West Lake Heritage. Capitaland's West Lake apartment brings with it the beauty of culture, history and intangible values when it comes to real estate in West Lake.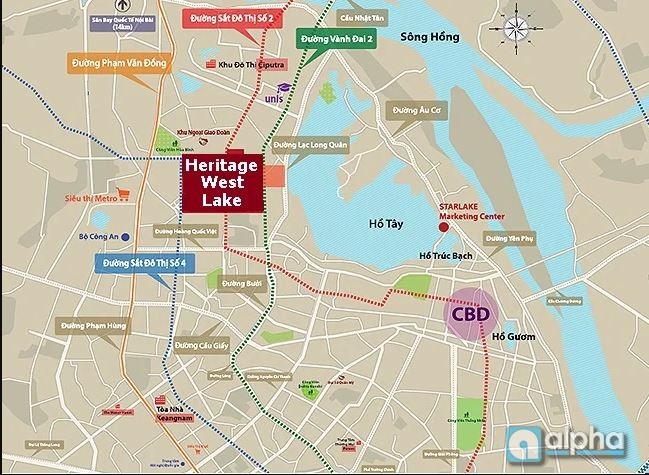 The position belongs to two wards Xuan La and Phu Thuong belonging to the Tay Ho army. With the intersection of Nguyen Chi Cong Street, extending to Nhat Tan Bridge, connecting Noi Bai Airport quickly. Or along the roads Lac Long Quan, Nguyen Chi Cong, Nguyen Hoang Ton, Buoi street. Thuy Khue, Hoang Hoa Tham, Hoang Quoc Viet to connect to the Old Quarter and Sword Lake.
UTILITIES AT HERITAGE WEST LAKE
As a 6* luxury apartment building, the owner Capitaland Vietnam has brought to the Heritage Westlake project 45 world-class facilities and professional services for residents operated and managed by The Ascott Limited together with The Ascott Limited. Somerset Regency brand.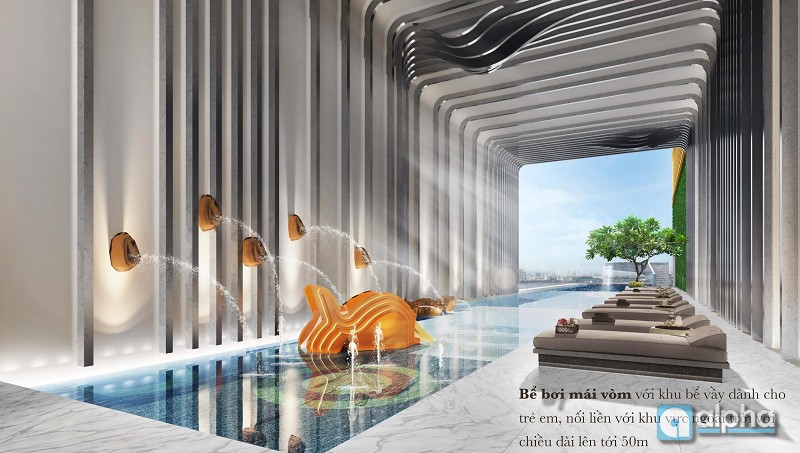 Heritage West Lake amenities such as: modern gym, four-season/outdoor swimming pool, restaurant, supermarket, coffee shop… Along with 6* services such as: professional reception, security guard, 24 camera /7, car booking service, laundry service, spa service… Promising to bring the upper-class residents an upscale and fully-equipped living experience.
Each apartment is fully equipped with smart home appliances. Along with many modern features, it brings luxury and comfort to the owners of the West Lake house here.
AMAZING APARTMENT DESIGN
Each Capitaland Heritage West Lake apartment, from the master bedroom to the living room, has a panoramic view of West Lake and a branch of the Red River along with sweeping views of the Old Quarter and Sword Lake. Each apartment has its own elevator.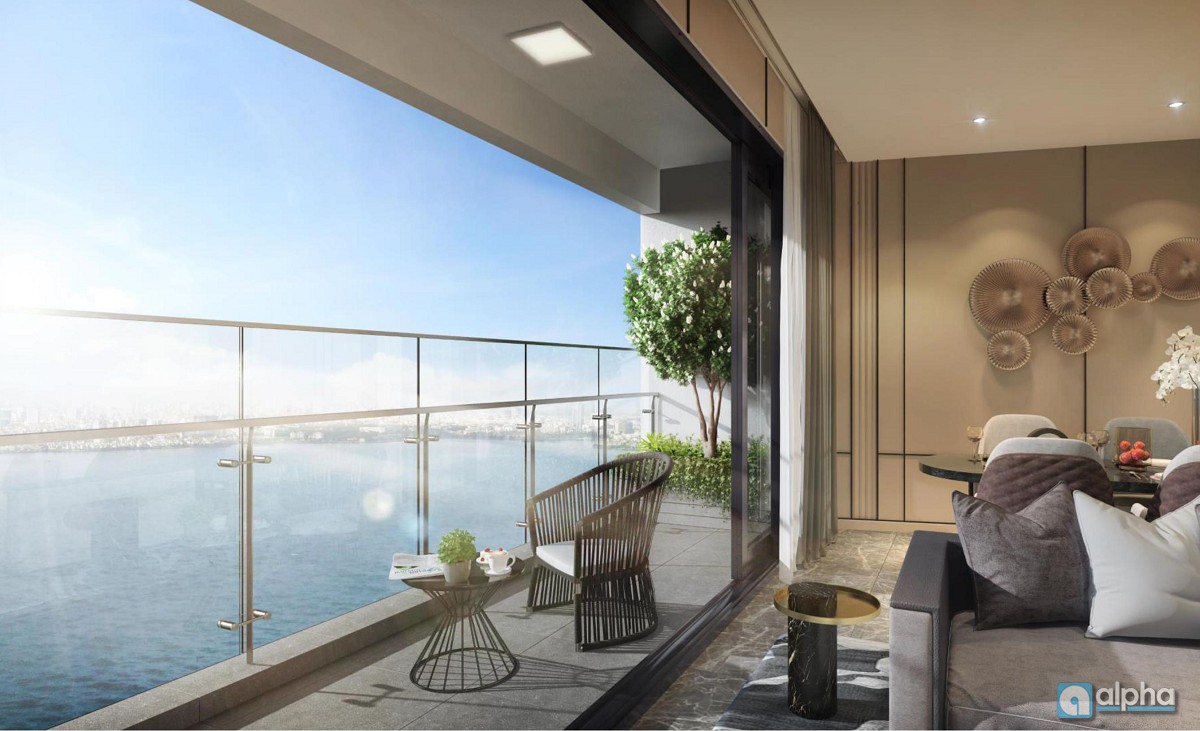 The latest updated image of the design plan of Heritage West Lake. With a design of apartments with a variety of areas, including 2, 3, and 4 bedroom apartments with expected area:
2 bedroom apartment: 94 m2
3-bedroom apartment: 145 m2
4-bedroom apartment: 181 m2
Duplex apartment (4 bedrooms): 267 m2
Penthouse (5 bedrooms): 328 m2
ADVANTAGES OF THE HERITAGE WEST LAKE PROJECT
100% of apartments have their own elevator
100% apartments with West Lake view
100% of apartments are managed and operated by a leading hotel operation management unit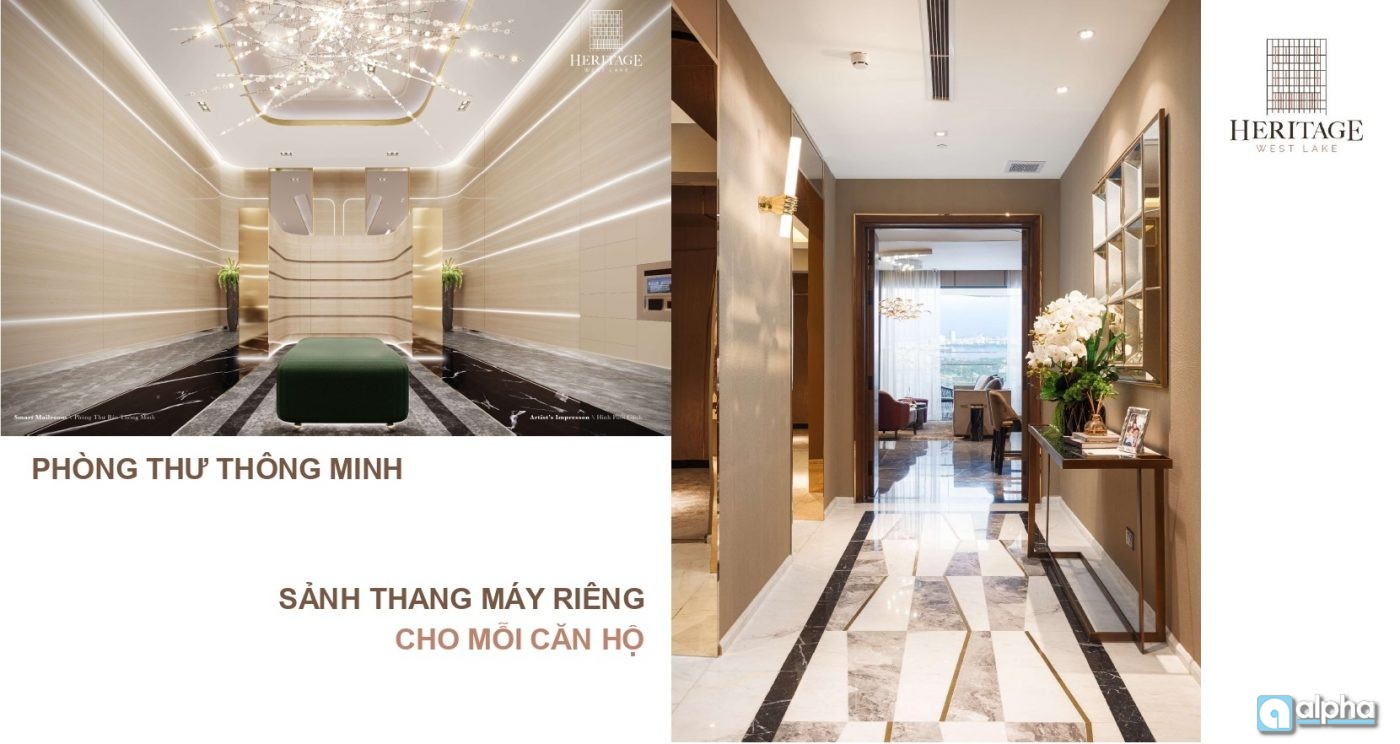 100% of apartments have 2-3 open sides
100% of apartments are guaranteed parking space larger than 1
100% of apartments are equipped with the world's leading luxury furniture