To have enjoyable time living in Hanoi is somehow tricky, you need to understand the accommodation in this city before making your first move. There are, indeed, many uncomfortable and unpredictable factors making foreigners surprise and upset, turning your dream of a good trip become a nightmare. Fortunately, you have me. I was an oversea student in Australia and I know what are the differences between Western culture and Eastern culture.
And I will be your guide to a have good days in Hanoi, with the first article of: Houses versus Apartments, what you need to know to make your staying remarkable.
1.The Structure
Private house: Vietnamese tend to build houses which might be 3-4 floor in height so they put many rooms for rent. So if you want to rent a room, you need to consider that you will have to live with many other people in the same place. On the other hand, if you have problems living with strange people, finding some friends as roommate is always an option, the price will be lower as a result.
Apartment: The apartment rental mostly has one big floor and the average size should to be around 80 to 100-meter square. For most of the time, you don't have to prepare much moving in an apartment because it already has, in most cases, a kitchen, a living room, and some bed rooms. In addition, there will be a parking places for you but you will have to pay fee every month.
2. The Security
Private house: Thieves should be on top of your list of "things to concern". And I am very serious about that. Living in a private house means you will have to take care of the house by yourself. Unlike renting an apartment, you don't have security guards patrolling to keep you safe. Hence, being extra careful when you go out is a must. What you need to do every time you leave the house is to lock the doors and windows to protect your asset. One more thing, I would suggest you need to be friendly with your neighbors; they will be helpful in many cases.
Apartment: Fees, many kinds of them, is mandatory for living in an apartment. Luckily, they cover also the security aspect. Security guards will check every person who wants to enter the property. Therefore, it will reduce the risk of theft. However, you need to be aware of fire even if the building already has some methods to deal with it. You should remember the exit door in case of fire because the elevators will be unusable.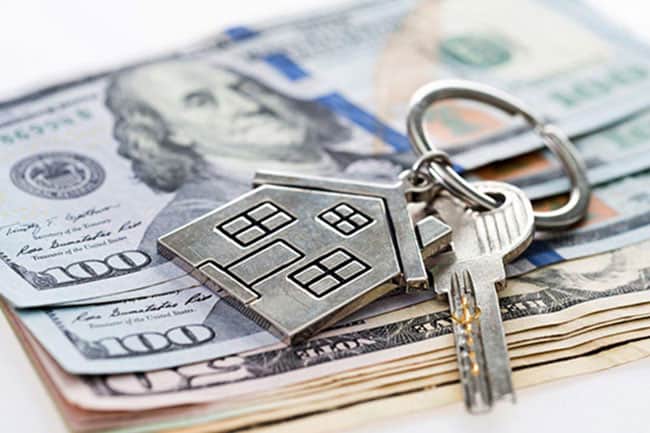 3. The price
Private house: The price for renting a private house will be dependent on the location. If you want to live in Ba Dinh District, Hoan Kiem District or Tay Ho District, etc., in short, crowed areas, the price will be really high (sky high sometime). However, if you can find friends to live with, the expenses will go down a lot. Renting a 4 floor house with the area of 60-meter square in Ba Dinh district will be, very likely,8 million Vietnam Dong. You will need to pay for electricity and water fees by yourself also.
Apartment: Similar to renting a private house, location matters. You have to pay for 3 months before moving in and one-month deposit. In addition, you will have to pay some extra fees such as: parking fees, security fees and environment fees. You should discuss about these extra feeds with your land-lord to have a clear idea before making final decision. One extra note, if you can afford, renting a high quality apartment means extra services such as: minimart, pool, gym, etc.
4. The Environment
Private house: First thing when living in a private house: you will have to remember the time when trash collectors come. Because, living in private house, the only way to dispose your trash is via trash collectors. The common time when trash collectors arrive should be 5pm to 6 pm, local time of course. And don't be surprise when you see people throw trash in the sidewalks or in front of their houses, because Vietnamese people are still not aware of protecting the surrounding environment.
Apartment: The rule is simple, and similar to apartments around the world: there will be a place in your apartment to throw your trash in, you open a small door, put the trash in, and a very long tunnel will lead it to where it belongs. Not much to say.
5. Privacy
Housing: High ownership, less affected by surroundings, convenient to welcome guests, easy to keep pets.
Your privacy also depends on how your neighbors are, respectful or consider the private life of others.
Apartment: Private, cozy space. But ownership is limited. Easily affected by background noise, may be complained by noisy reception from guests or pets. And most apartment buildings in Hanoi today are not allowed to keep pets, if any, they are just small pets.
6. Security:
Home: uphold the family's vigilance and self-governance. But here security will be less safe than apartments because there is no security. If you want to be sure, you'll have to mount a surveillance camera device.
Apartment: Security camera team 24/24. Many apartment buildings in Hanoi have specific regulations on conditions of people entering and leaving here. In case of negligent protection, cameras and alarms are not working effectively, or most recently, a series of apartment buildings have occurred in time of fire and explosion, unable to get out in time, elevator failure, fire.
7. Utilities
Housing: taking advantage of the space in front of the garage, gardening, aquarium. If the house is in the central area, it is very convenient to move to supermarkets, hospitals, entertainment areas, …
But if the house is far from the center, moving will take time
Apartment: Inter-area facilities are plentiful depending on the court
But there will be additional monthly costs for cleaning, parking, management fees…etc.
8. Convenient
Housing: comfortable to shop, decorate the house at will but bear the costs
Apartment: Some basic amenities available or may be adequate but not allowed to be replaced or repaired. The apartments are often designed in the same way, so it does not make a difference in each person's personality.
In short, if you want to live in Hanoi and you don't have any acquaintances, you should stay in an apartment because there are securities men who will help you protect your property, you don't have to worry much about extra services as mentioned above, but it can cost you some fortune. On the other hand, if you want to know more about Vietnam's culture and having some friends willing to live with you, living in a private house will have a lot of fun. As you can get to know your neighbors, understand more about local rules and registration. Mingling is a part of the fun.
If you need to find a rental apartment, please contact us:
Hotline: 0934 363 998
Fanpage: https://www.facebook.com/alphahousingvn
Google Maps: https://g.page/alphahousing