Relocating in a new foreign city must be very difficult for someone who doesn't speak the native language, and it would be much more challenging for a place in Hanoi where housing is quite complicated. Hanoi housing for newcomers may come as cheap and affordable at first but this is not the case for such a densely populated city, and expats need to take up some tips to find you the dream home.
Hanoi housing overview: Cheap but not cost-effective
Coming to Hanoi and looking for a place to live in, expats can easily find ads online about a fine studio with an in-door bathroom and kitchen, all cost covered with only $150/month in the center of Hanoi in which you can easily travel to work. Inviting as it is,  some may take this as a great deal and rush to the location and place a deposit at once. However, it turns out to be a single room in a 4-floor house with a shared bathroom (it was indoor indeed!), only 15 square meters, which can be just fine for Vietnamese people but very uncomfortable for expatriates.
In return, when you come for a higher price range and stay away from office place and university surrounding area, you can find a room with full facilities at a slightly higher price. For example, the rental price of apartments for rent in Tay Ho maybe a little bit higher than that in Ba Dinh or Cau Giay, but here expats can really have a private and quiet life and stay away from all the hustle and bustle of the city.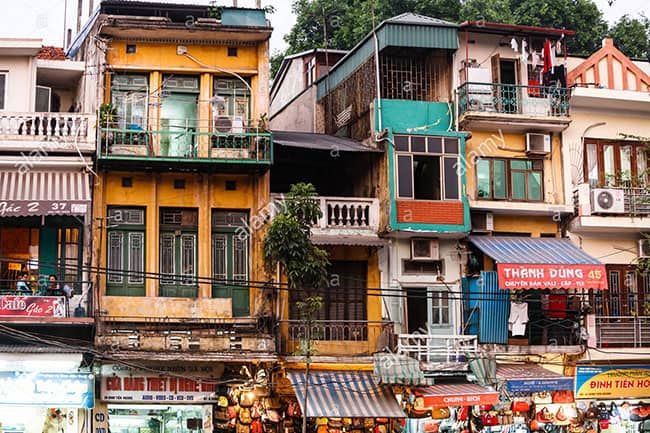 To raise the standard to the next level, living in a luxury 2-bedroom apartment in residential areas is not a bad choice. Although the price may be up to $700-1000, amenities, facilities and services in these places and be classified as high-class, which can be of great advantage for expats. Moreover, to make it more cost-effective, renters can totally share the apartment with colleagues or friends to reduce the cost.
According to statistics from CBRE Vietnam, there are hundreds of thousands expats living in Vietnam, 45% of which are living in Hanoi. Besides the center districts Hoan Kiem, these expats are relocating in the Eastern and Northern areas of Hanoi, or Nam Tu Liem or Tay Ho District. To be more specific, Nam Tu Liem is where the Japanese, Korean, and Chinese live and Westerners choose Tay Ho. As for the number of expats in these areas are getting higher and higher, the services here are offered with great diversity and quality, bringing more choice for you.
Hanoi House Hunt Guide
Answer these questions and you can shape the apartment/house/villa you like
Your Budget
Expats residing in Hanoi come from all shapes and sizes, so do their budget. A luxurious Hanoi apartment rental (fully furnished or unfurnished) is from $700/month, which is quite reasonable and affordable. When you have already known how much you can afford, you can also shape the kind of property you want and the place you can have it. For example, It can be a villa on the outskirts of Hanoi or an apartment in Tay Ho.
The Location
The location of your home will play a very important role in your life and it will affect your convenience. It would be best for expats if choosing one property near your office but this is not always the best solution as for the fact that housing prices in these areas are very high, plus there will always be traffic jams.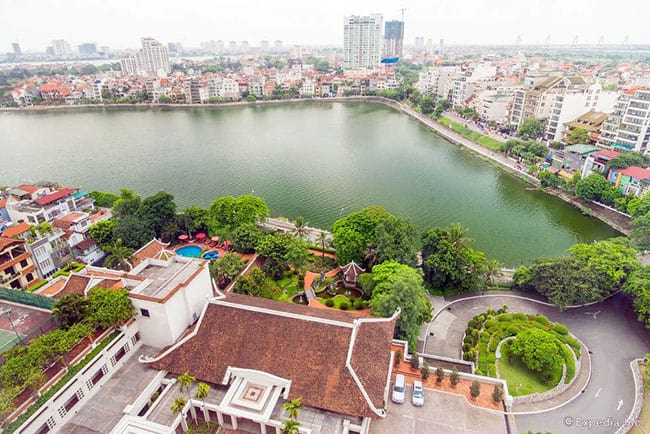 The Facilities
In general, residential areas of Hanoi offer quite the same facilities but with different quality. Expats will have to consider what they really want, a private pool with open-air or just a shared indoor pool? Fine wine and dine or just a canteen to have some local food? After determining this point, you will have a clearer image of where you want to live.
The Community
Residing in a foreign country is not something you can do alone, especially for those expats from the West where the traditions and customs are sometimes completely different from those in Vietnam. It would be best for one to find a place with your own community because naturally, these places will have services that fit your traditions, the staff can also speak your language, which is a huge plus.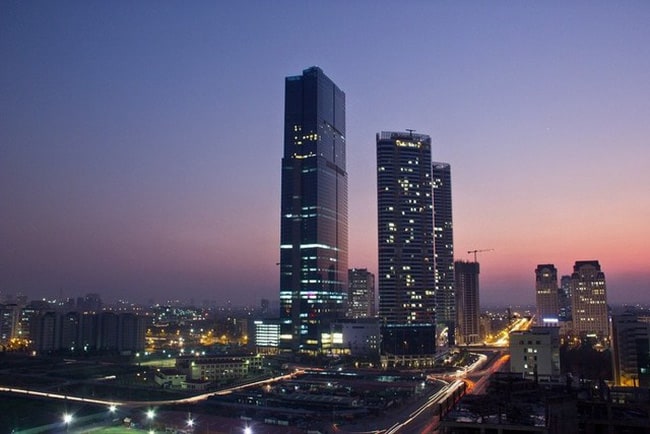 All in all, it is a must for expats to consider these 4 features so that they can live in their dream home at an affordable prices. If you need to find a rental apartment, please contact us:
Hotline: 0934 363 998
Fanpage: https://www.facebook.com/alphahousingvn
Google Maps: https://g.page/alphahousing