The residential areas of Ciputra Hanoi have always been the destination for a great number of expats in Hanoi, and this is because of numerous reasons concerning its convenient location, closed and private community, state of the art designs and best amenities on the market. All of these features combined together can deliver to you the one-of-the-kind living experience in Vietnam that you can never have at any other place.
Convenient location of best commuting routes in Hanoi found around Ciputra
Located at the heart of the western part of Hanoi, Ciputra Hanoi is home of the major expat community thanks to the convenient location right next to the Red River and West Lake. Although Ciputra is closed to the sensational natural landmarks of Hanoi, getting access to downtown areas of Hanoi from this residential area is no difficulty. This is because here at Ciputra Hanoi, expats are offered a prime location close to all main commuting routes of the city such as Vo Chi Cong (with 8 lanes) and Pham Van Dong (with 12 lanes), making it much quicker and easier to go to the airport and Hanoi Skyline system.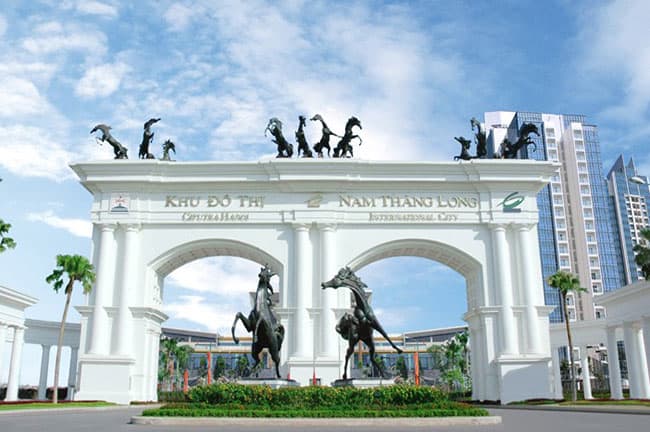 With the wide and newly reconstructed roads as mentioned above, getting anywhere is a breeze, which is a huge plus when choosing an apartment for rent in Ciputra Hanoi.
Ciputra Hanoi is the combination of private life and open community
The square area of Ciputra Hanoi is approximately 301 ha with the whole population of just 7000 residents, making the space per capita extremely large and each resident have a great amount of private space. Plus, for the case of villas or terrace houses, each property for rent in this area is clearly separated by fences with the long distances, so that tenants can rest assured that their private life can't be invaded.
On the other hand, the managing office of Ciputra Hanoi also knows their way to bond the community within this residential area. Each and every week, there will be events for residents of all ages to join in, including Halloween Hall, Farm Market, Swimming Tournament, etc. This is considered a playground for the community to fit in with each other, no matter what their nationalities and ages are.
Green oasis of lush beauty always available
The utmost thing that separates Ciputra Hanoi from other residential areas of Capital City is the "green oasis" with full-grown trees which can be seen literally everywhere. Fruit trees are usually spotted in one's garden with lush beauty of lawns, bringing the freshness and greenery to our sights.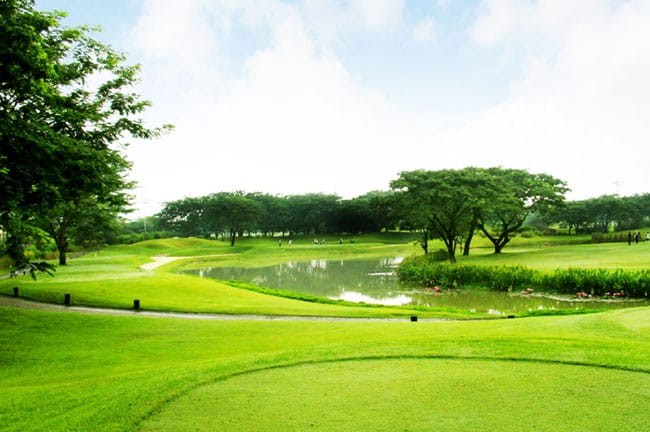 The lush and incredible common space is not only good for our insulation but also our peace of mind. Ciputra understands that for the high-class residents, the true home is where people can rest and get away from the busy days of hustle and bustle streets, and that you can find at the lush greenery oasis of Ciputra Hanoi.
State of the art designs that redefine the living standard
The Ciputra apartment for rent has long been established and still continues to improve in the designs, along with the quality of furniture and some in-unit amenities. When stepping inside the properties here, you will be awestruck by the plethora of space inside a home, plus the state of the art designs. With the quality set for higher standard of foreigners, the apartments for rent in Ciputra offer you a sensational, sleek and well-polished furniture such as stunning interior chandeliers, floor-to-ceiling windows, granite marbles, etc., which can grant you the life as if you are living in a royal castle.
If you choose to rent a property in Ciputra, you will live in a place that is dressed in the finest and most luxurious in-unit features such as directly imported electrical devices of washing machines, dishwashers, walk-in closets and so on.
Iconic views over the city
Thanks to the divine apartment buildings and villas in Ciputra Hanoi, now expats renting in these residential areas get the chance to live in such extraordinary high-rise architectural properties, creating the home of their lifetime. Just imagine yourself enjoying the taste of high-class apartments while having a great look at the dynamic and booming Hanoi city.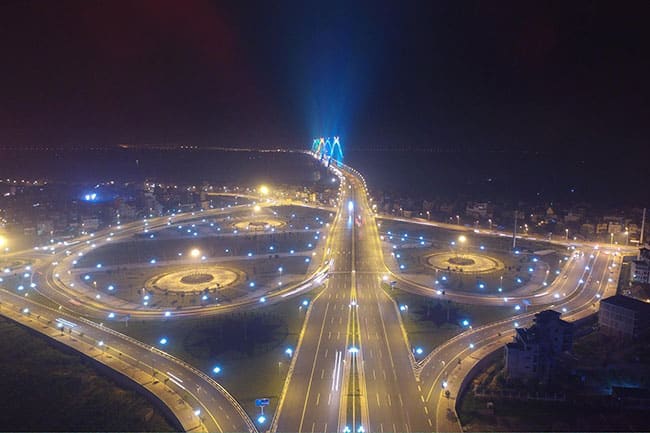 From the quiet and peaceful place of Ciputra Hanoi, the contrast in the rhythm and pace between this area and central Hanoi is more well-crafted thanks to the crystal clear windows, painting a starlight picture that you can never forget.
Amenities of top-notch quality and convenience
Besides the amenities that can be found anywhere such as swimming pools, supermarkets, restaurants, apartments for rent in Ciputra also give you the chance to use the services from the international standardized schooling hubs of Sunshine School, United Nations International School, Singapore International School, etc. At Ciputra Hanoi, we regard education as the most important aspect of life and your children will receive the best schooling system available.
Inside your place, there will also be convenient in-unit facilities such as in-unit laundry, walk-in closets, etc.
With all of the above reasons to choose Ciputra Hanoi, expats are more convinced to choose this place as their dream home.