High-class apartment project invested by Sunshine Group with a total capital of up to 4,000 billion VND, on a land area of ​​42,187 m2; located in Nam Thang Long – Ciputra urban area with frontage facing Vo Chi Cong street. Dubbed the "Western light capital" of Hanoi, the Sunshine City project consists of 6 modern apartment towers, nearly 100 villas with a unique landscape core, and walking routes below. ground and overhead, connecting buildings. In particular, the system of nearly 40 utilities widely distributed across 3 podium floors and on the roof, of which the outstanding is a kindergarten with more than 1,000 m2 of floor space, an infinity swimming pool and a sky bar on the roof, … ..
Sunshine City has a majestic swimming pool including an outdoor swimming pool located on the 1st floor; 4-season swimming pool on the 3rd floor and especially the impressive infinity pool on the rooftop located on the S5 building.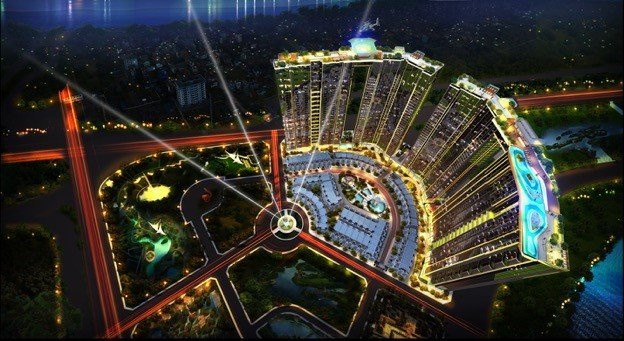 BREAK EVERY LIMIT OF VISION WITH SUNSHINE CITY INFINITE Swim
The infinity pool with clear blue water, as smooth as a mirror designed to create a visual effect stretching to the horizon, has long been familiar to modern residents.
This masterpiece is often present at resorts, high-class resorts and of course proudly present on the top floor of Sunshine City.
If the normal swimming pool water drains on the bottom of the lake, in the infinity pool the water overflows through the wall of the pool, creating an extremely large aesthetic.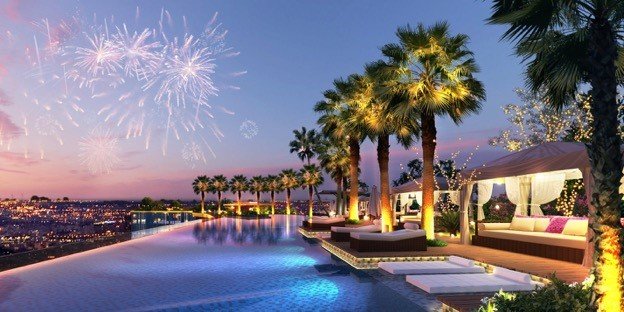 The "unique" location on the top floor of the building gives the owners the feeling of relaxing all their senses while immersing themselves in the clear blue water and capturing a corner of the city in view.
Leaving behind the hustle and bustle of urban life, returning home after work to pamper your body at the infinity pool – what could be better than that?
Are future owners of Sunshine City ready to experience it? https://alphahousing.vn/project/sunshine-city
Reasonable layout, in harmony with the general perspective design, Sunshine City interior infinity swimming pool has a luxurious and noble diamond shape, with a large opening towards West Lake, Red River and more. The details of the walkway, trees, and bar are both romantic and modern.
Applying superior water treatment technology, hygiene and safety for users, the swimming pool is always full of clear blue water amidst the open sky and clouds, a detail full of "Water" added to the location. The "abundant spirit" of the Sunshine City project. Immersed in the cool water, residents will certainly be more "absorbed" than ever before the value of the invitation: "Sunshine City Hanoi – A place that elevates the art of high-class living".
Contact for real estate in Sunshine City Hanoi: 0961673344 Hotmail: [email protected]