Choosing a motel to stay in Hanoi for few days is not easy. There are hundreds of motel in this city providing you with a lot of options to choose but you may find it difficult without knowing which one is the most suitable motel for your short stay. Don't worry because I will give you three essential factors to consider when picking one if you are planning to take a short tour around this "modern" one thousand year old city.
The location matters…
The most. Motels for foreigners in Hanoi are mostly located at the city's center, making it convenient for tourists to go around and visit iconic locations of Hanoi. I would recommend you to choose motels near the Old Quarters because it is easy to visit interesting museums such as Ho Chi Minh museum, Hoa Lo Prison and Museum of History, etc.
These places might give you some understanding of the "old" Hanoi's history. The fact is, no era that shaped Hanoi more than the years when French colonial occupied from 1883 to 1954. If you stay at the motels located around Old Quarters, you will have the chance to visit colonial structures such as Hanoi Opera House, and Saint Joseph Cathedral. Night life in Hanoi, especially at the weekend is one of the most fascinating aspects of this one thousand year old city. The weekend at the Old Quarters area is a must-have experience for anyone visiting Hanoi. You can enjoy drinking "Bia Hoi" by sitting on "walking street".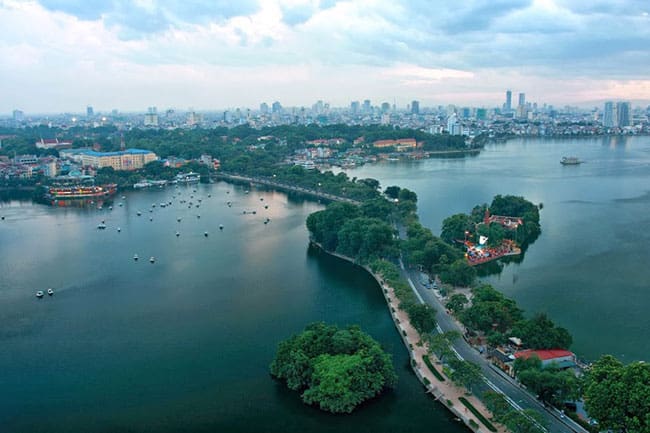 For instance, Ta Hien street is a great place to drink beer with your friends as well as having a friendly conversation with the locals. Also, you can have a walk at "night market", starting from Hang Dao, or from the fountain to the north of Hoan Kiem Lake to Dong Xuan market, which is opened every weekend night. Tourists can buy different kinds of accessories, souvenirs and other stuff at reasonable prices. That's why you should book a motel near the Old Quarters due to its convenience of moving around the center area. A lot of fun activities await!
The price and services are also important
Price is always needed to be considered with care. If you are planning to stay in Hanoi for a short amount of time, then cheap motels are good choices. Many motels offer affordable price but still have enough accommodation that serves your basic demands.
Vietnam Backpackers Hostels is a good place to stay in Hanoi for a few days for example. At a pretty reasonable rate a long with basic facilities, you will feel comfortable. The price range of this hotel is from $7 to $15 depending on what type of rooms you choose. Other mentionable motels locating at this area with reasonable price are Atrium hotel and Especen Hanoi.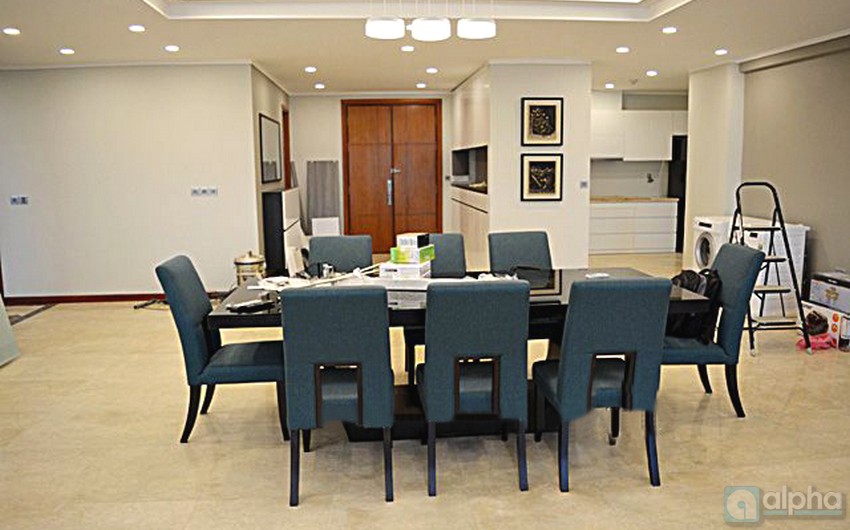 The only downside for choosing to live in the old-quarter area is it will be pretty pricey if you cannot resist the temptation of trying everything in Hanoi. More than often, you will find it more expensive compared to other outer areas when traveling, eating, buying stuff, or even drinking a cup of coffee. Still worth staying at the end, but only for a short time.
One more thing, what separates tons of motels from each other is the service quality offered to the tourists. Some of the motels not only have affordable price but also offer great services, clean and decent room, and high quality staff. The attitude of the employees when they serve you really affects your experience of staying at the motel. You might ask some basic questions such as:"Are they friendly?", "Are they willing to help you when you have any kind of questions or problem?", "Did I feel comfortable while staying there so next time I can come back?"
Transportation coming last
The next thing that you might think of when choosing a motel is transportation. Based on the location of motels mentioned above, most of them are located at Old Quarters area which is very convenient for you to take a look at famous places in city center as well as enjoy many entertaining activities at night.
Renting a motorbike, a bike or even just taking a walk are your options. However, you should be careful of motorbike rental scam in Hanoi. Some shops will give you a motorbike that is not in good condition and blame you for breaking it, then ask you a big sum of money to repair it. The best way is to rent a motorbike or bike with the help of your motel's staff.
Also, you should definitely try "xích lô" for a new experience of going around the old quarter area. This mean of transportation has been here for a very long time, since nine-teen century. Nowadays, even when it is not as convenient as taxi, or "xe ôm", or even electric car, "xích lô" is still very common with the sole purpose of being cuturally unique. The fact is, it is forbidden outside the old quarter area so if you want to try at least one time in your life, you should choose to live in the center.
Is the serviced apartment for short-term permanent rental?
Maybe this is something that many tourists are interested in, because in a strange place, not familiar, not on the road or services here, having someone available 24/24 at the apartment will help greatly. Many rooms let tenants rent rooms when facing uncertainties or an urgent problem that local people can solve.
Does the apartment have a separate fire alarm and security system?
In recent years, fire and explosion have happened a lot in the main apartment buildings, so even if you do not want to, you should also carefully choose serviced apartments for modern fire prevention and fighting systems. when an unlikely event occurs.
If the apartment has its own security system, for example, H – Pretty House has its own security system for each room. If you want to go in and out of the room, you need to swipe the card separately for each room, thus ensuring the security and privacy of customers.
If you have a need to rent a villa in Hanoi, please contact us:
Hotline: 0934 363 998
Facebook: https://www.facebook.com/alphahousingvn