Hanoi is an ideal destination for many foreigners to settle due to the great opportunity to work and many industrial parks of international enterprises. Expats who come to Hanoi always have to wonder about finding ideal Hanoi housing with reasonable prices, they even have to worry about choosing roommates, which is a very difficult problem because of the possible personality difference. However, many people choose to have pets to be entertained and have someone to take care of. So how can these expats find a place to rent a house with pets?
Be prepared of extra fees and deposits
The number of properties for rent in Hanoi that allow expats to pet is not much, firstly due to the landlords' apprehension about the damage your pet may cause. These damages may come from your pet's toilet. Although you can try very hard to keep the apartment clean, it is possible that your pet will leave a bad smell, which can be left for a long time, affecting the apartment's ability to be rented. Secondly, not only the smell but your pet can also cause sound pollution, typical for dogs and cat, which can be really díturbing to the neighbors and the landlord doesn't want this at all.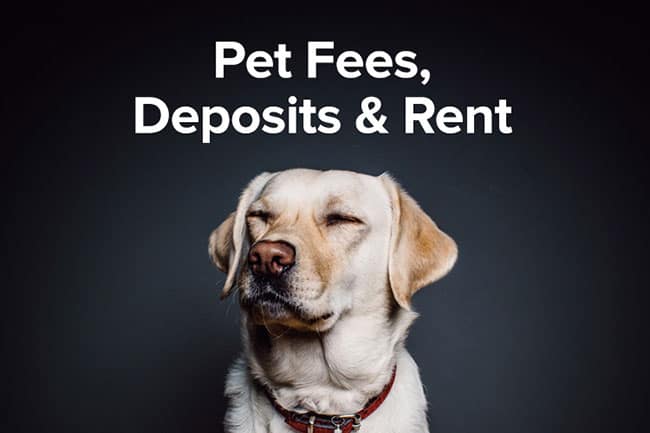 As a result, when you want to rent a place with your pet, the landlord will usually ask you for a pet deposit, which will be used to pay for repair and cleaning services. This deposit is refundable, but there is an additional fee called a pet fee and they are not refundable. Initially, the landlord will be a little hesitant when you mention about having a pet, but you can proactively mention a pet fee to live with your pet. If the landlord does not agree, you should try to convince them or the last solution is to ask real estate agents to negotiate for you.
What to prepare for your pet
When you start having a pet, you have to be responsible for them and at the same time have the obligation to provide them with a good space and habitat. Places that are cramped and humid are not suitable for your pet at all, so you should find apartment for rent in Hanoi with high quality, which can greatly affect their mood. Besides that, in order not to disturb your neighbors, you also need to train your pets well to limit the smell and noise. Funny enough,  pets love to make noise at night and early in the morning, so make sure you train your pets so they don't bother anyone.
When you have already sign the lease contract with the landlord or the real estate agent, the landlord may ask you to present pet resume or pet references. A pet resume can give the landlord any information that will show your pet in the best possible light, including proof of spaying or neutering, vaccinations and flea/heartworm control records. If you have a dog who has been to obedience school, documentation of that may help as well.
In general, the number of apartments for rent in Hanoi that allow pets is not much, but with careful preparation of documents and pet training, you can still rent a good property for yourself and your companion. If the search is too hard, you can seek help from Alphahousing, where professional staff and product listings are available for expats with pets.