Renting an apartment Hanoi – Vietnam has become the first choice of not only foreigners when coming to Vietnam to study and work, but also young families, single people working in Vietnam when they do not have enough money to buy an apartment in big cities. So, after owning an apartment, what kind of fees do I have to pay every month(or what kind of monthly expenses when renting an apartment in Hanoi)?
1. Moving fee
Every Tenant should consider this as one of the important rental expenses if they move to a brand new apartment after feeling bored and unsuited to the old one.
This service is now very diverse, can depend on the needs of customers to suit conditions such as: just transporting between 2 locations or packing, loading and unloading goods and transporting,…
Moving costs depend on requirements and are assessed through: the weight of your belongings, the distance, quantity and materials to be moved, and other additional costs,…may affect the cost. fee of transport.
Moreover, there is quite a lot of terrain for each building, if the entrance to the tunnel is quite low, they will not be able to move with a large truck. So, when hiring a transportation company, find out if they have a variety of transport vehicles?
Hanoi shipping cost
How much does it cost to move house in Hanoi?
It can cost you 1,5mill to 3mill VND to move your belongings in Hanoi with a package service. A reliable removal company in the North that Alpha Housing recommends to you is:
Asean Tiger
2. Basic or full furniture
The most difficult thing for customers when renting a new place for the first time is choosing between a fully furnished apartment or an unfurnished/less furnished/basic apartment. Basic things to decide when choosing:
if you do not define long-term rental at a location (less than 2 years) then the biggest advantage of living in a fully furnished apartment is:
You don't need to worry every time you move to a new place putting all your belongings in and out of the apartment.
Always choose apartments with new, good and personal furniture.
You will save time decorating and save money on buying new things
Check out Alpha Housing, we are listing more than 1000 furnished apartments across Hanoi.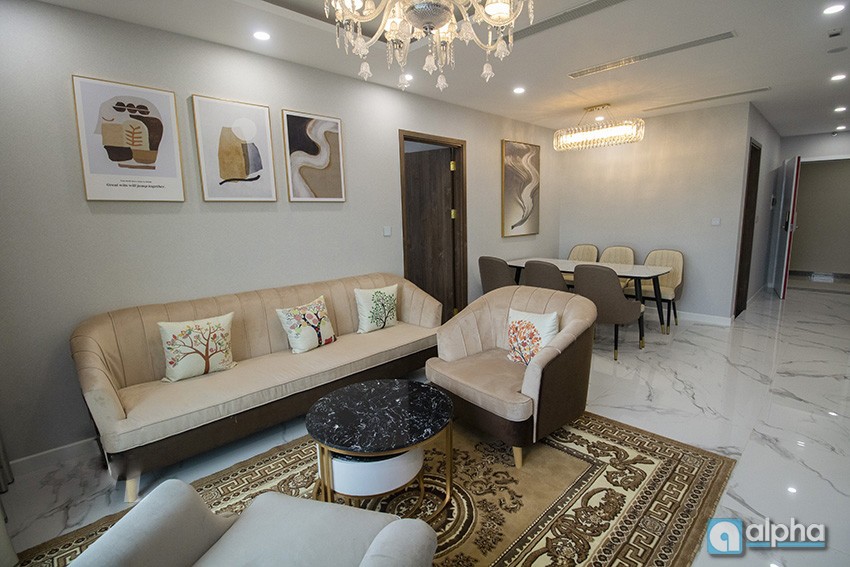 If you are a person who determines to rent for a long time at a location, you can choose an apartment with little/no furniture/basic furniture. There are many customers they prefer to use personal items because:
it will be according to your preferences, needs and of the desired quality.
You also won't have to worry if you accidentally damage them.
rent will also be lower. From there you can save a little money
Some suggestions for the above apartment in Hanoi:
3. Management fee
Management fee in Hanoi – Vietnam includes the following services:
Cleaning and maintenance of common areas and facilities of the building: parks, community halls, elevators, lighting systems, central air conditioning, ventilation, …
Moreover, it depends on the management fee and management method of each building. The above management fee may include utilities such as swimming pool, gym, golf,…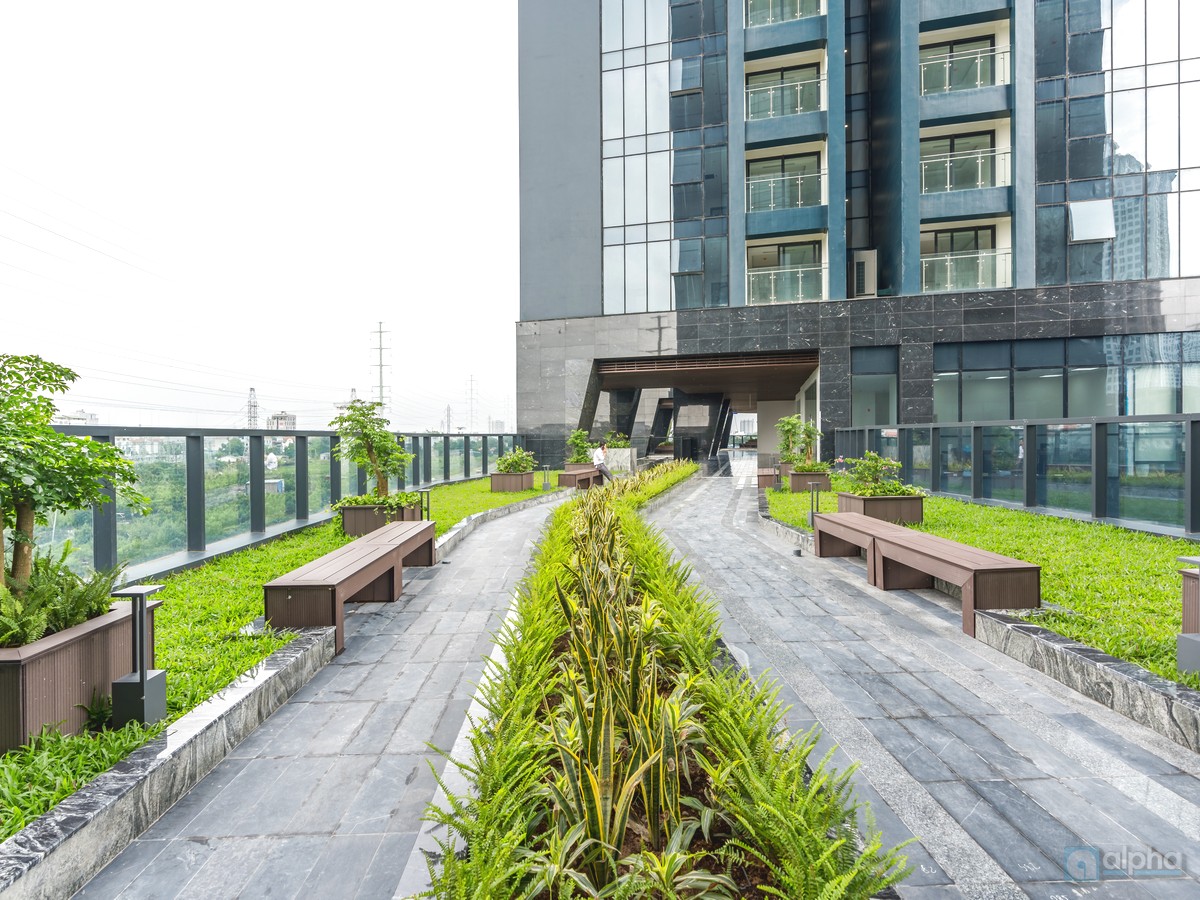 Staff fee
Salary of the management, reception, security, cleaning and other employees.
Office work.
Below are the estimated management fees of some famous buildings in the Hanoi City, Vietnam.
D'. Le Roisoleil/ D'.EL DORADO: 15,500 VND / sqm / month
Sunshine City: 13,200 VND / sqm / month Ciputra: 13.000 VND/sqm/month
Vinhomes Riverside: 15,500 VND / sqm / month
Vinhomes Metropolis: 22,000 VND / sqm / month
PentStudio: being free
Starlake Ho Tay: 12,000 VND/sqm/Month
4. Parking fee
In Hanoi, all apartments have basement parking, but not every building is ready to have a car park for you. So always be mindful and ask your rental agent before making a decision.
Some buildings will provide you with indoor and outdoor car parking.
Car parking fees in Hanoi range from: 1,2mill VND/month (~$50/month) to 2,5mill VND/month (about $100)
Motorbike parking fee is only 80,000 – 200,000 VND/month.
Electric motorbike parking fee: about 100,000 VND/month including electric charger
5. Cleaning Service
The cleaning fee is not small, but it is also one of the important fees for your apartment to always be secure.
The cleaning fee in Hanoi is very reasonable, it only ranges from 70,000 – 100,000 VND/hour including cleaning tools.
Cleaning cost for 1-2 bedroom apartment, large: 40-80sqm only need 2 hours/2 times/1 week.
Cleaning cost for 2 – 3 bedroom apartment, 80 – 120sqm, need 3-4 hours/2 days/ 1 week
Cleaning cost for apartment 4, Duplex, Penthouse bedroom, 130 – 250sqm, need 5 hours/2 days/ 1 week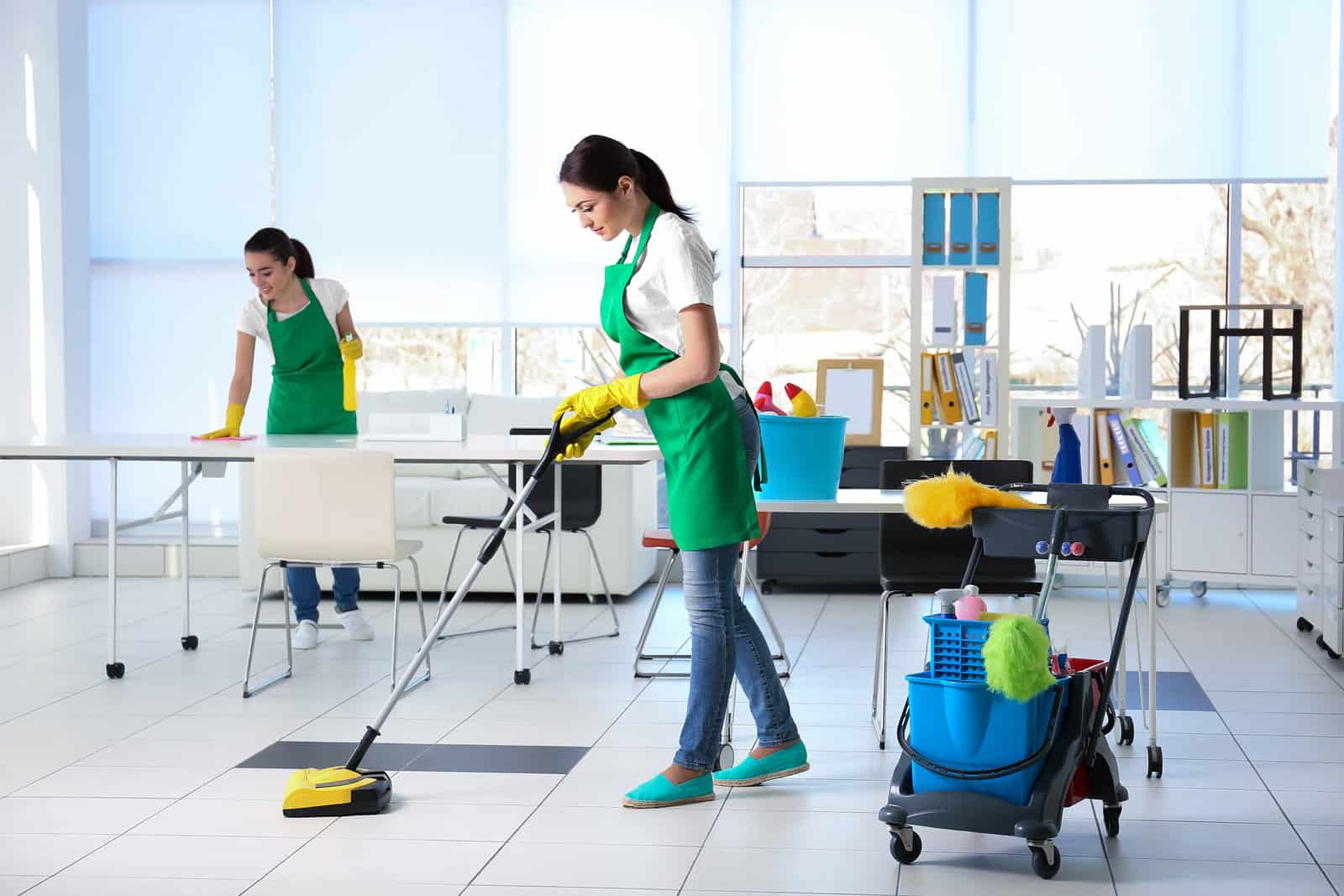 Currently, in Hanoi, this service is quite diverse. You don't have to try to find a cleaner through an individual. Which already have more professional companies, you can book by the hour of any time you want.
ALpha Housing suggests you a good company: Btaskee
6. Electricity, water and Internet, Cable bills
Apartments for rent in apartment buildings always have electricity and water prices much cheaper than serviced apartment buildings. You will be used according to the fee of the Vietnamese state, the electricity price is listed and managed by the state.
Depending on the building they will use electricity from different power companies. But in Hanoi, the majority and almost 90% are using the EVN power network.
State electricity price list EVN (may change over time, you can refer this link)
| | | |
| --- | --- | --- |
| | Customer group | Rate (VND/kWh) |
| 1 | Retail price for household electricity | |
| | Rate 1: For the kWh from 0 – 50 | 1,678 |
| | Rate 2: For the kWh from 51 – 100 | 1,734 |
| | Rate 3: For the kWh from 101 – 200 | 2,014 |
| | Rate 4: For the kWh from 201 – 300 | 2,536 |
| | Rate 5: For the kWh from 301 – 400 | 2,834 |
| | Rate 6: For the kWh from 401kWh onwards | 2,927 |
| 2 | Retail price for household electricity via prepaid card meter | 2,461 |
Retail Electricity Tariff
To choose the best internet service provider, ask for advice from the agency company. They will know which supplier is best for each area.
To choose a network package, it depends on the needs of each customer. If you are an IT professional, the job requires fast, then choose the highest network package (Speed 250Mpbs / 550,000vnd/month)
FPT, VNPT, Viettel are the most famous internet providers in Vietnam. Their cheapest packages (Speed 80Mbps/100/150/200Mpbs) are priced at VND215,000/month, VND270,000/month, and VND350,000/month, respectively. These packages are suitable for a small apartment, few people use.
7. Utility fee
In addition to the above fees, when choosing to rent an apartment of high or low value, each customer should learn more about the cost of utilities there such as: swimming pool, gym, golf, ….
Pool/gym fees also depend on the construction quality of each building. Prices range from 1,5mill VND/month – 3mill VND/month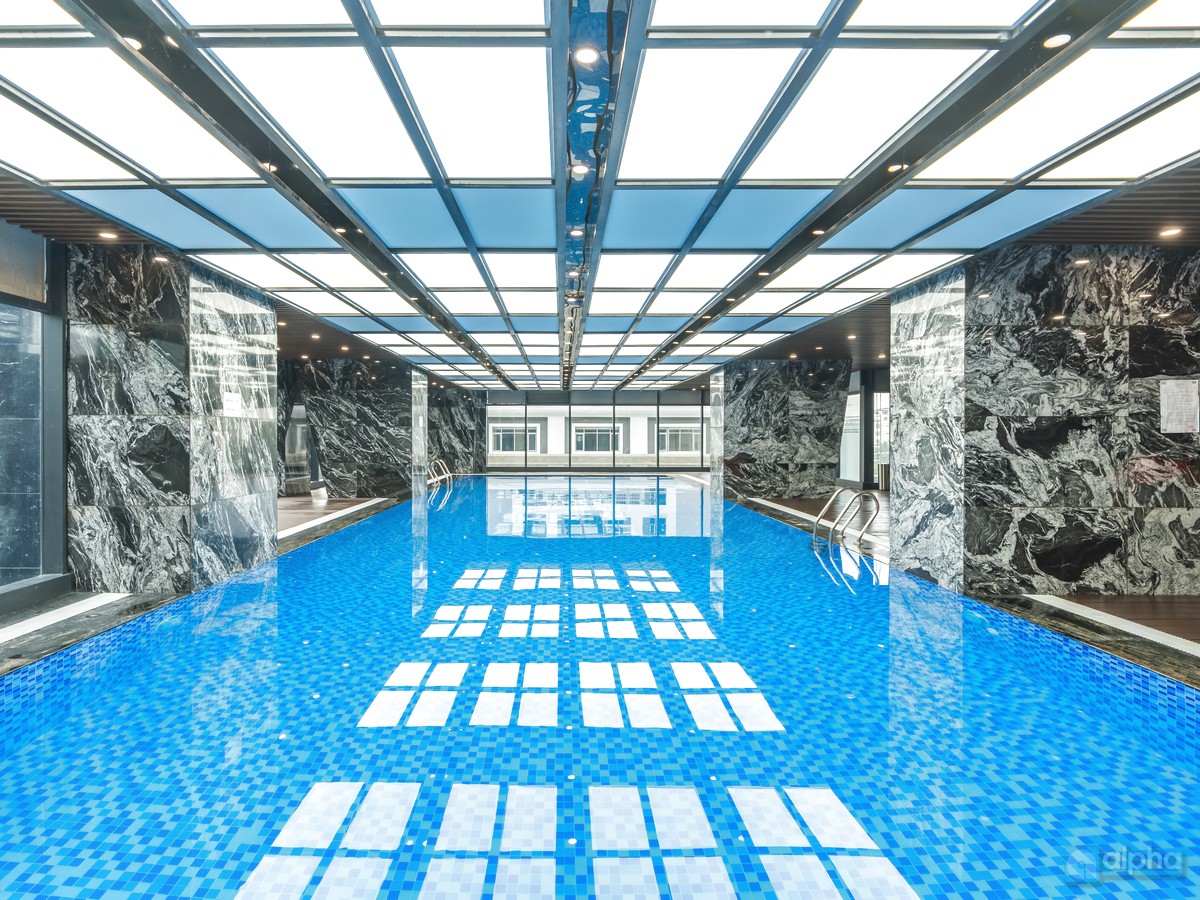 Alphahousing is the leading real estate leasing agent in Hanoi. We are a dedicated team of truly passionate, property professionals who understand our clients' needs and wants.
Contact Hotline: 0961673344 & [email protected]