Rustic Hanoi with old streets has nurtured the color of old times, Hanoi is bustling with sirens at the peak, Hanoi is poetic in the afternoons, cool by the lake, and there is a Hanoi love to the point of looking at it, I have fallen in love. Being a tourist every time he comes to Hanoi is fluttering, so again and again, he does not want to leave. Hanoi has four seasons, 12 flower months, and there are always small surprises waiting for you to set foot in Hanoi. And in order for the journey to discover Hanoi always to be perfect, there are 'little' notes that tourists must remember.
Do's and go
Crossing the road: To overcome this difficult challenge, slowly blend into the traffic on the road, keep a steady speed, do not hesitate, do not stop, do not text by phone or look at the map when passing. Street. Traffic flow will automatically adjust to you.
Be careful with dog meat, cat meat: You will easily eat it if you do not pay attention. Please learn Vietnamese for these 2 words to be able to distinguish. Although there was a law on the consumption of cat meat in 1997, this dish is still in abundance. People also smuggled cats from China and Laos to Vietnam. In the menu, cat meat is called "Little tiger".
Vietnamese Dong: USD / VND rate is about 23,160vnd Foreigners must try to pay attention to the number to tip correctly and always check the daily dollar rate to get the most accurate number. The trick is to remember the colors of each currency to avoid confusion.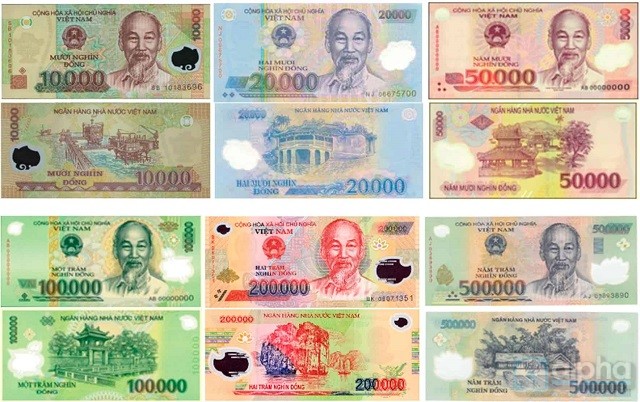 Correctly pronounce the word "phở": This is a delicious dish available everywhere. You should try to learn the correct pronunciation of this word to avoid misunderstandings when ordering.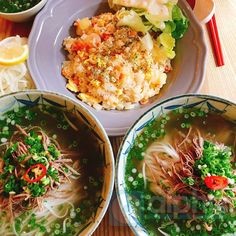 Prepare seasonal clothes: In the summer, the weather in Vietnam is hot and humid, so you can leave your jeans at home. In winter, the North of Vietnam is very cold, you should bring a thick coat. Check the weather forecast before leaving, and bring an umbrella in case it rains.
Ask the price of a taxi, the tour guide first: If your group has 3 people, the price may be equal to or cheaper than buying a tour if you rent a car and guide yourself. When organizing a private tour, you can decide for yourself when to leave the hotel, where to eat, where to go, when to return to the hotel …, and with a group tour, you cannot do this.
Be careful of taxis: There are many scam taxis at the airport. You should book a taxi at the hotel to avoid being too expensive. You also don't have to pay the tolls, so if the driver asks you to pay them, refuse. Drivers in Vietnam often do not obey the traffic laws. Ask them not to talk on the phone while driving, because they may drive the wrong way and charge higher than they really are, not to mention it is very dangerous.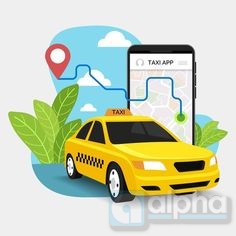 Passport valid for at least 6 months: You need to make sure your passport is valid for 6 months after you arrive in Vietnam. A passenger sitting next to me on a flight to Hanoi was denied entry because his passport was only five months old. Customs officers in Vietnam are very strict in this.
There are many ways to apply for a visa: You can send your passport by mail to the Vietnamese embassy in Washington DC, and it takes about 1 month to get a visa. You can also apply for a visa on arrival, but you will need a visa approval letter via an immigration visa service that costs around USD 50.
Buy a Vietnamese phone sim on arrival: You can buy a mobile sim at the airport. When it's used up, you can buy a pass at any street corner. You can also use free apps to call and text if you have Wi-Fi. However, be sure to turn off the roaming service before using Wi-Fi.
2. Don'ts
Buy without bargaining: It took a long time for tourists to understand this. Vendors in Hanoi rarely use a fixed price, but based on who is the buyer. I do not say everything, but many times they all say the price is higher than usual, or overpay the excess money and do not know … It happens every day, causing not only you but also Vietnamese people. more careful. So, if you really like an item, be willing to pay the price. If not, don't waste your time.
Confusion between "15" and "50": This usually happens with street vendors. For example, if you buy a cup of coconut water or hit a shoe, make sure it's "15,000", not "50,000." So, use your finger to make sure you get it right.
Breakfast in hotel : Most 2-star hotels or more will serve breakfast. But believe me, Hanoi is a great destination for cheap and delicious street food such as vermicelli, porridge, pho, bread … Assembly to explore more? you can crawl all the shops without getting bored.
Subjective when riding a motorbike: Vehicle accidents are the leading cause of death among travelers. Many tourists fell off their motorbikes in Vietnam, and many even fell even worse on the road in Sa Pa. Motorbikes are very dangerous, but have an irresistible charm and are one of the most unforgettable experiences of every person. So if you like this vehicle, it's best to hire an experienced private driver, and don't forget to bring travel insurance in case of an emergency.
Not sure if the food is well cooked: Abdominal pain and gastrointestinal disturbances often occur in inexperienced travelers. Soups and soups are often thought to be the main cause. So, make sure to eat in crowded, hot stalls all day and all the dishes are boiled.
Whatever the reason, Hanoi still occupies a large part of the hearts of tourists. When they come and want to come again, if they do not go, they still want to walk quickly. And, don't forget the must-remember handbook that Alpha Housing shared above when traveling to Hanoi!
Alpha Housing is proud to be a leading and prestigious real estate company specializing in apartment / villa rental in Hanoi. With a team of experienced business professionals, will take you to the best quality settlements.
Check out for more information: https://alphahousing.vn/