Thanks to more and more improved living conditions of expats in Vietnam, location and rental fees are not the only things that are under the radar when renting an apartment. The amenities which have great impact on one's life quality is now one important element to consider whether the place can be called home, and those amenities will include not only bedrooms, balcony or swimming pool but also a wide range of off-property services. Here at apartments for rent in Ciputra Hanoi can you find outstanding and incredible amenities that any millenials are satisfied with.
In-unit features available to save your time and effort when renting in Ciputra
An Apartment for rent in Ciputra can be more costly if the property includes some in-unit features. However, all things considered, the in-unit facilities in your home can be way more cost-effective than those that is off-property. Take this simple math as an example: for each time you go to a laundromat, the process will cost you about 50,000 dongs, not including time wasted on travelling, while with an in-unit laundry, the additional rental will rise approximately just 3%, which is a greater deal than when you go out for miles just to wash your clothes.
The dish washer is also one notable features of some properties for rent in this residential areas. For some top luxury apartments in Ciputra Hanoi, the walk-in closets are included in the amenities, defining a new and high-class living standard and experience. Just imagine your self indulged in the joy of having your own way to classify and arrange your clothes and other accessories.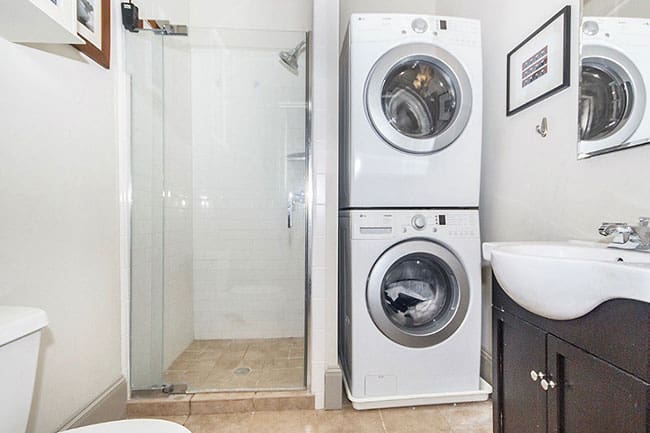 The stunning interior designs of the apartments for rent here also is off the chart with iconic views from floor-to-ceiling windows, granite marble, chandeliers, leading to a new, exciting and sensational living luxury.
From lush greenery to the creation of tranquility
Here at Ciputra Hanoi, the natural life and green space is of utmost importance due to the appreciation of the developers so that the residents and enjoy a life of peacefulness and greenery. Parks and green recreational areas are always available throughout Ciputra, making it easier for expats to get access to whenever and wherever they want. One fine example of greenery in combination with entertainment is the Golf and Fitness Centre located at the heart of this residential areas, which is a new breeze to the life of people living here.
The lush greenery all over the place can bring ease and tranquility to your eyes, but it can also be the place for some fun and exciting activities of local residents, making it easier for expats to fit in with this friendly yet private community.
Enclosed workplaces for quicker and easier commutes
Due to the new urban planning of the city, Ciputra Hanoi and other areas in western Hanoi will become new centre of accommodation, workplaces, national offices and embassies, meaning that a great deal of companies, firms, corporations will be relocated to this area. As a result, the commuting distance is not a problem to expats choosing Ciputra Hanoi as their home any more, not to mention the relief for them as the busy streets, the loud honking noise and most importantly, the traffic jams will no longer haunt their sleeps.
Redefinition of Smart-home feature – the one that sets you apart from the others
Living in apartments for rent in Ciputra Hanoi can be just fine for some expats, but for a new living experience with top-notch quality, Smart-home feature that are available in multiple apartment buildings in this area is your number one choice. to explain this, you can look at the following advantages:
Security and Safety to the top: The advancements of our modern technology grant us the opportunities to live in a more secured and safer world, thanks to some electrical appliances such as mornitoring cameras through doorbells, face-recognition locks, fingerfrint-recognition locks, etc. Expats can rest assured that your privacy as well as your safety are well protected here at Ciputra Hanoi.
One-touch mechanism – with which everything is in accordance with your touch: The mechanism that controls your whole apartment is connected through your mobile devices such as phones, tablets and laptop with state-of-the-art apps.
Professional fitness amenities for people of all ages
Ciputra Hanoi comprises of many apartment buildings in which there are various service providers as fitness amenities for residents, giving you great deal of choices to work out. The services include Yoga centers, Fitness and Healthcare facilities, top-notch cardio equipment, Kid Sport Centers, etc.
The walking ground and relaxing and incredible common space is the place for people of older age to come seeking for the peace of mind. Clubs for old folks are also available inside Ciputra.
Thanks to the 5 ultra-luxurious amenities in Ciputra Hanoi, apartments for rent in this area are always hunted by expats.